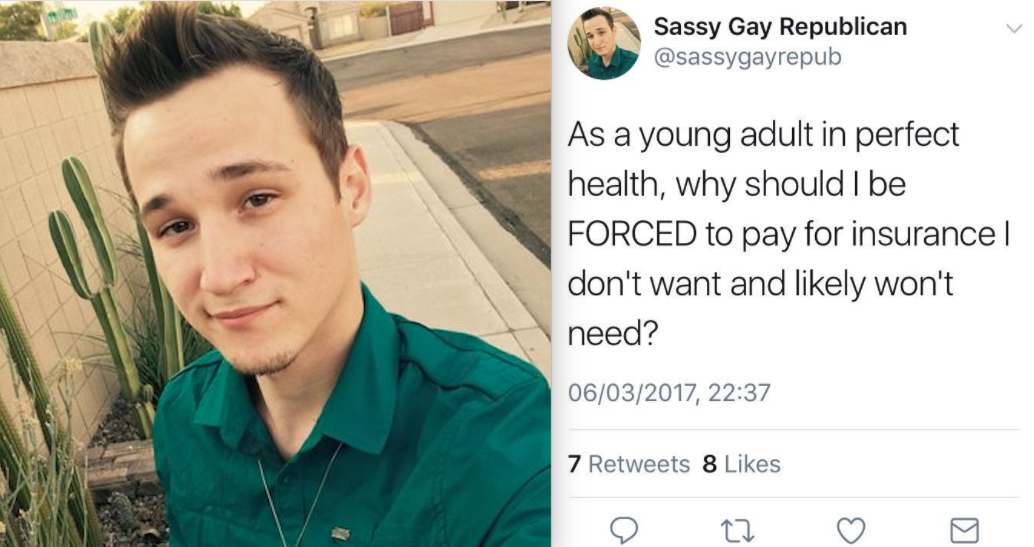 Oh, karma is a bitch, isn't it? But god, I'm living for it.
This man, who goes by "Sassy Gay Republican" on Twitter, has been VERY open about his opposition to Obamacare, claiming that he didn't want to pay for other people's medical bills when he was young and in perfect health. Here are the receipts: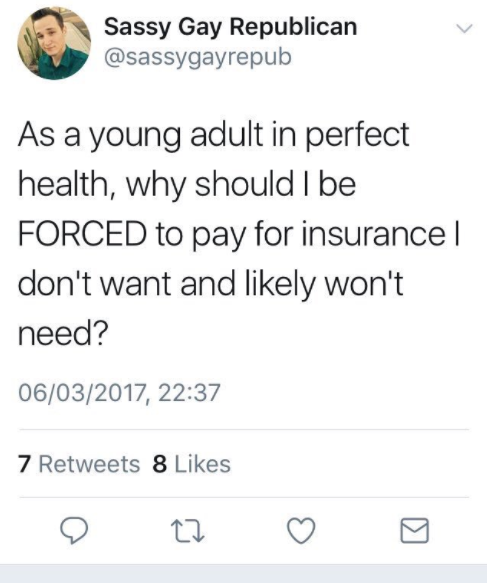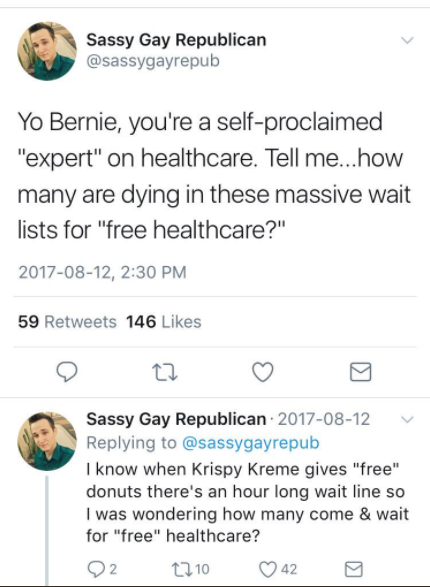 Of course, I think Sassy Gay Republican kind of forgot that life happens fast, and that you can't really control what's going to happen. But don't worry, the universe reminded him real fast.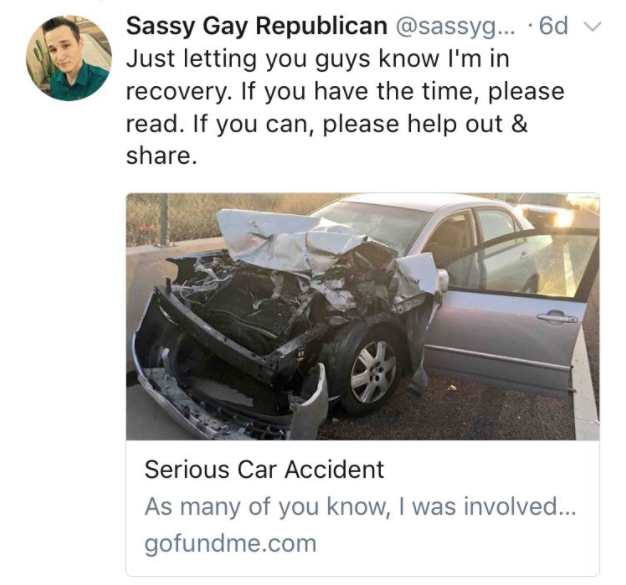 Yep, that's a GoFundMe. He had to use crowdfunding to pay his medical bills. Why? Because his own insurance sure wasn't there for him.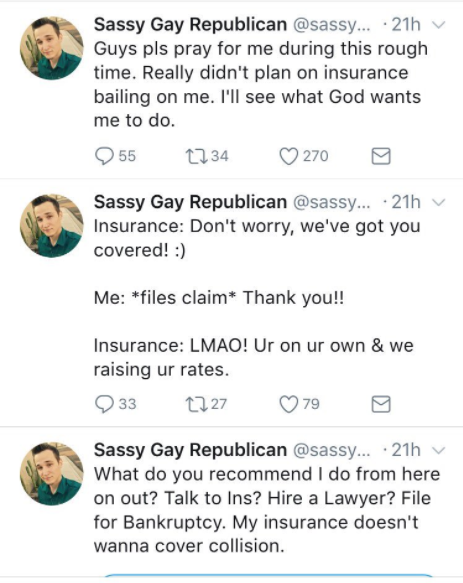 You see what I'm saying? Karma.
Look, I'm not saying he deserved to get hurt — I don't wish that kind of thing upon anyone. But also, I'm not going to ignore the irony here: after bitching about not wanting to be "forced" to pay for healthcare for himself and other people, he ended up having to go to other people to help pay for himself. It must be nice having 25k followers who are willing to help you pay for your medical bills, but what about the other people who don't have that privilege?
At the end of the day, you can't predict the future, and not everyone has the means to insure themselves (or ask thousands of people to pay for them). Not being able to pay for the (insanely expensive) medical bills you need just because you couldn't foresee an accident or medical condition shouldn't be something we still have to worry about in 2017.