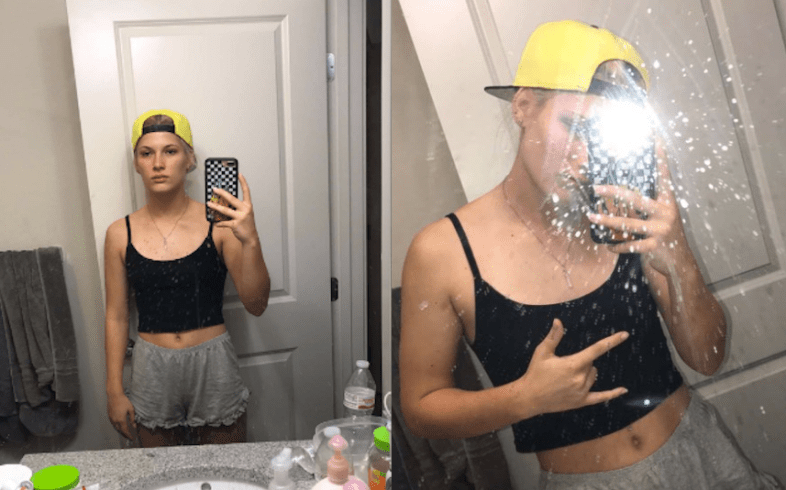 If you've ever followed any guy on social media before (or if you've ever tested the murky waters of Tinder), you know what a dude pic looks like — it's often a mirror selfie, sometimes in a dirty, cluttered bathroom, sometimes next to the weight station at the gym. Is it just me or do they all look the same???
Luckily, I'm not the only one who sees it. Twitter user Spooky Sedona decided to replicate some of the most popular guy poses, and damn, girl nailed it.
Okay but just try to tell me you've never matched with a guy like this before.
And just try to tell me you definitely haven't avoided some dude who posts pics on Snapchat just like this.
Why are all men exactly the same???? I don't understand.
IS SHE WRONG THOUGH???
There's definitely a few that she missed, but don't worry, we got you, girl.
Dudes definitely don't know what to do now that she knows their secret.
When will guys stop? Probably never. Oh well.