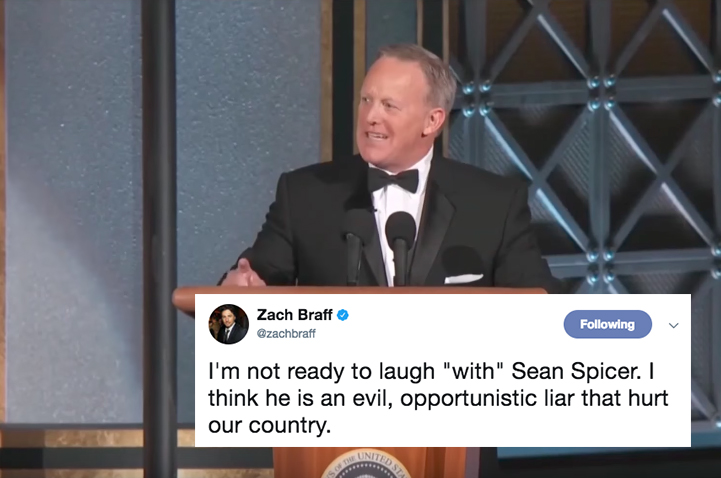 A lot of things happened at last night's Emmy's, but nothing has people talking like the cameo from a certain ex-White House official. That's right, I'm talking about Sean Spicer — and no, not the Melissa McCarthy version.
Host Stephen Colbert was speculating about the audience size when he called Spicer to the stage, who wheeled out on a Melissa McCarthy-style podium and responded, "This will be the largest audience to witness an Emmy's, period, both in person and around the world."
The people of Hollywood were definitely not expecting the cameo, which led to some pretty hilarious reactions.
But while many laughed, a lot of people found it, well, not funny.
Spicer has gotten a lot of attention and opportunities after leaving the White House, which definitely feels wrong.
Hmmm, wonder why…
So, was it funny or disrespectful? We'll let you decide.