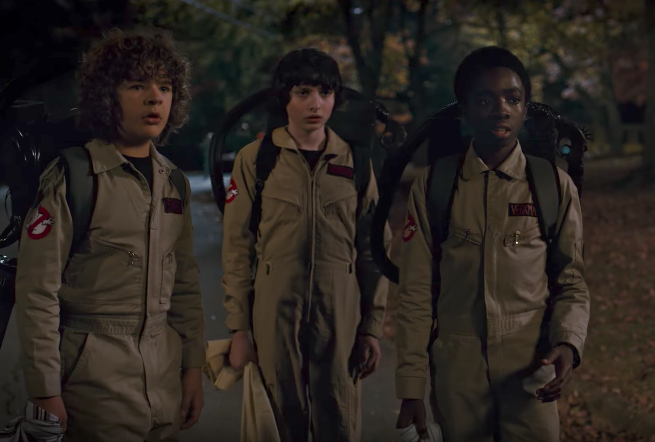 The Stranger Things mania is real, and we are all slaves to it. With the new season coming out at the end of October, we all can't get enough of our favorite gang of meddling kids (sorry, Scooby).
So it's no surprise that someone thought to make a Stranger Things-themed pop-up bar, which was apparently pretty popular until Netflix decided to shut them down. The pop-up allowed customers to take a trip to the Upside Down (but like why???), but the streaming company stepped in to remind the bar that they didn't have the rights to the show — and in the best way possible.
The letter read:
My walkie talkie is busted so I had to write this note instead. I heard you launched a Stranger Things pop-up bar at your Logan Square location. Look, I don't want you to think I'm a total wastoid, and I love how much you guys love the show. (Just wait until you see Season 2!) But unless I'm living in the Upside Down, I don't think we did a deal with you for the pop-up. You're obviously creative types, so I'm sure you can appreciate that it's important for us to have a say in how our fans encounter the worlds we build.

We're not going to go full Dr. Brenner on you, but we ask that you please (1) not extend the pop-up beyond its 6 week run ending in Septemer, and (2) reach out to us for permission if you plan to do something like this again. Let me know as soon as possible that you agree to these requests.

We love our fans more than anything, but you should know that the demogorgon is not always as forgiving. So please don't make us call your mom.
I mean, can you even be mad?