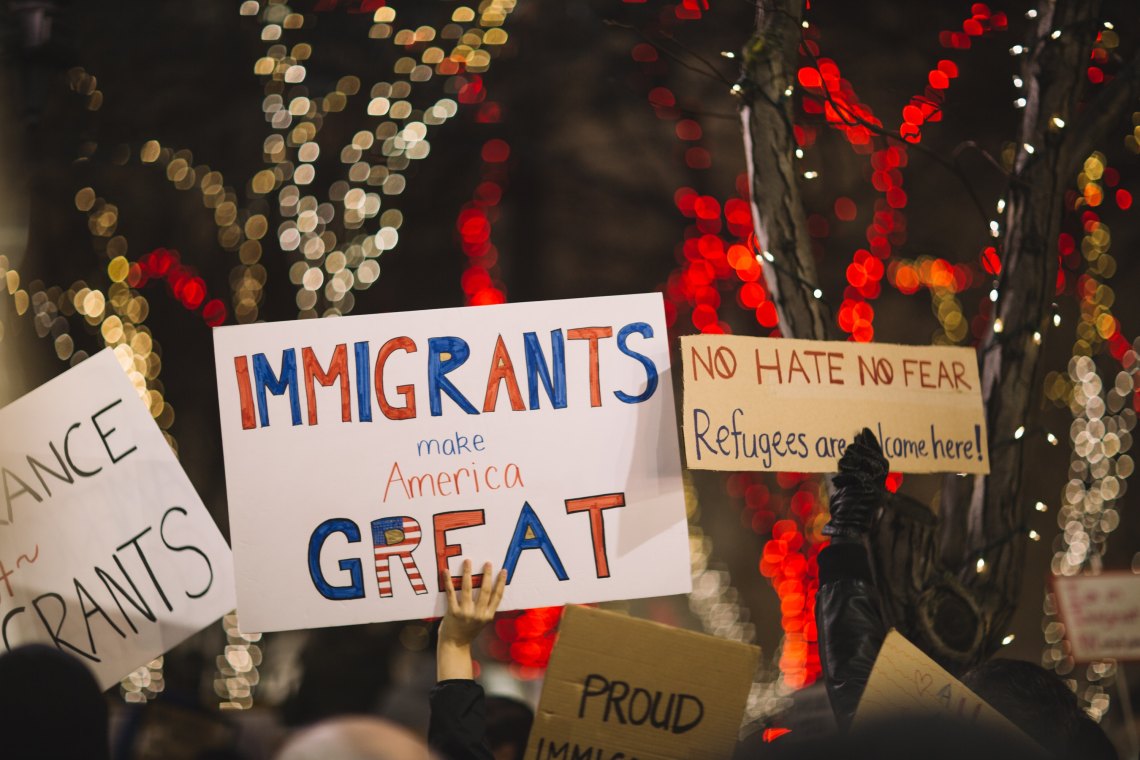 Today, Jeff Sessions announced that DACA is "officially being rescinded", dismantling what is arguably one of Obama's most effective changes while in office.
AG Sessions: The DACA program was unconstitutional, an "unilateral executive amnesty" that took away "thousands" of jobs from Americans.

— Niraj Warikoo (@nwarikoo) September 5, 2017
For those of you who don't know what the Deferred Action for Childhood Arrivals is, it was a policy made to protect undocumented immigrants who arrived in the US as children, and therefore have spent most of their lives in the States. While it doesn't grant them full immigration status, it does allow them to work toward it and protects them from being deported. However, Trump has made it clear that he intends to get rid of the policy completely, despite claiming DACA recipients "shouldn't be very worried" early on in his presidency.
https://twitter.com/realDonaldTrump/status/905038986883850240
Though the announcement was met with mixed reactions, it's unsurprising that a lot of people were pretty pissed off about it, calling it "cruel" and "inhumane".
Trump pardoned Joe Arpaio's torture of Americans but insists DACA is "illegal."

— jordan (@JordanUhl) September 5, 2017
https://twitter.com/ShaunKing/status/905090649329983488
There is nothing crueler than deporting kids who grew up in America back to a country they don't even know. #DefendDACA

— Kamala Harris (@KamalaHarris) September 2, 2017
https://twitter.com/rgay/status/905090429565231108
Trump has shown more empathy for white supremacists in Charlottesville than DACA recipients.

— jordan (@JordanUhl) September 5, 2017
.@realDonaldTrump ending DACA is on the top of the vilest acts you've pulled off. You're destroying the legacy of greater men before you.

— Vicente Fox Quesada (@VicenteFoxQue) September 5, 2017
Many people hope congress will take political action to make DACA permanent and to stop mass deportation of DREAMers (the people who are protected by the act), making it harder for Trump and his administration to end the policy.
BREAKING: The Trump administration announced it will end DACA. Tell your representatives it's time to choose a side.https://t.co/RsyLMDBVso pic.twitter.com/L7J2sdNXo1

— ACLU (@ACLU) September 5, 2017
Subjecting Dreamers to mass deportation is part of the bigoted policies that are a cornerstone of @realDonaldTrump's admin. #DefendDACA

— Elizabeth Warren (@SenWarren) September 5, 2017
McCain says "rescinding DACA at this time is an unacceptable reversal of the promises and opportunities" offered to DACA recipients

— Manu Raju (@mkraju) September 5, 2017
In fact, some states, such as New York, threatened to sue if DACA is officially ended.
New York will not demonize diversity.

We will not stand by as 42,000 NYers are deported.

If President Trump rescinds #DACA, we will sue.

— Andrew Cuomo (@NYGovCuomo) September 4, 2017
NY AG @Schneiderman says the state will sue if Trump ends DACA, a move that would be "cruel, gratuitous, and devastating" pic.twitter.com/Ruufp7lgTS

— Ted Hesson (@tedhesson) September 4, 2017
"History will record that the greatest tragedy was not the strident clamor of the bad people but the appalling silence of the good people."

— Jose Antonio Vargas (@joseiswriting) September 5, 2017
Oh yeah, did we mention that the whole thing seems a little hypocritical?
Melania Trump worked illegally in the U.S. as a model

Happy #LaborDay Donald! 😎#DeportMelania #DefendDACA #DACAhttps://t.co/JrwWGAGLbi

— Scott Dworkin (@funder) September 4, 2017
At the end of the day, it's important to realize that this isn't just a hypothetical policy — it affects thousands of real people, many of whom never had a say in whether or not they moved to the U.S. and who have never known any other place as "home."
AF Sessions announces end of #DACA. California leads the nation in number of DACA recipients https://t.co/uSIeLjfnxz pic.twitter.com/39tH7e3Ezh

— Pew Research Center (@pewresearch) September 5, 2017
800,000 young people will have to reap the consequences of this decision. #SaveDACA https://t.co/be1qjlhLIv

— NAACP (@NAACP) September 5, 2017
Dear reporters our lives are not sound bites or catchy headlines, we are people first. Our feelings are valid. #DACA

— ciriac (@ciriacisbeth) September 5, 2017
Imagine being a DACA recipient and having to read a thousand shitty jokes from US citizens about daca on twitter while you await your fate

— Tam Yajia (@DancesWithTamis) September 5, 2017
Stop. Quantifying. #DACA.

They are people, not budget line items.

— jordan (@JordanUhl) September 5, 2017
As of now, it's unclear exactly what will happen next.
https://twitter.com/jesseberney/status/905086621976064001
Sessions called the policy "unconstitutional" and an "overreach of the executive branch." Though Obama has vowed to stay silent on most political issues this year, many believe he will come out with a statement about DACA later today.