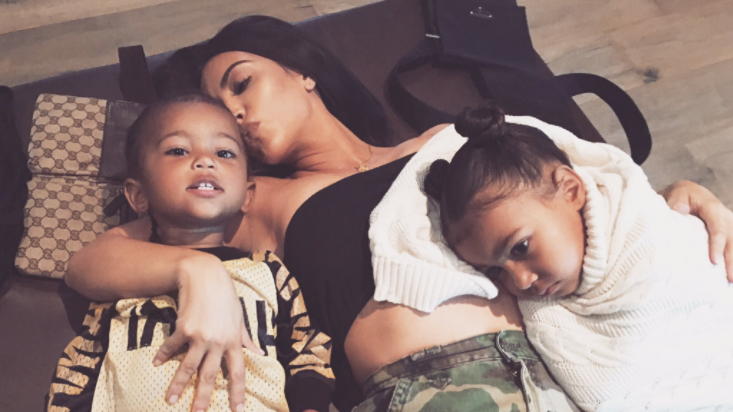 Celebrities: they're just like us! Even they're getting ready for today's eclipse, though hopefully they managed to snag some glasses unlike the rest of us plebes. Though some are celebrating in unusual ways (wtf are you doing T Swift), others are actually being kind of normal.
Like Kim Kardashian. She's being unusually normal, but we've all got to admit it's cute AF. Today she posted this picture to Twitter and it's actually fucking adorable.
Total eclipse of the heart pic.twitter.com/Ng8TuPk7wH

— Kim Kardashian West (@KimKardashian) August 21, 2017
Kim K has been a little quieter on social media since the Paris robbery, so it's nice to see her spending some quality time with her kids, who look all warm and snug cuddling up with their mama. Let's just say we can't relate, but we wish we could.
https://twitter.com/ShinyStew/status/899667583066157056
https://twitter.com/IdkMani_/status/899667889883623425
Omg 😍😭. So beautiful!!! Saint is growing up so fast!! And North is a mood 😂❤️

— 🦋 (@Naeonyx) August 21, 2017
I hope you all enjoy the eclipse even if you aren't Kim Kardashian (lol good luck).