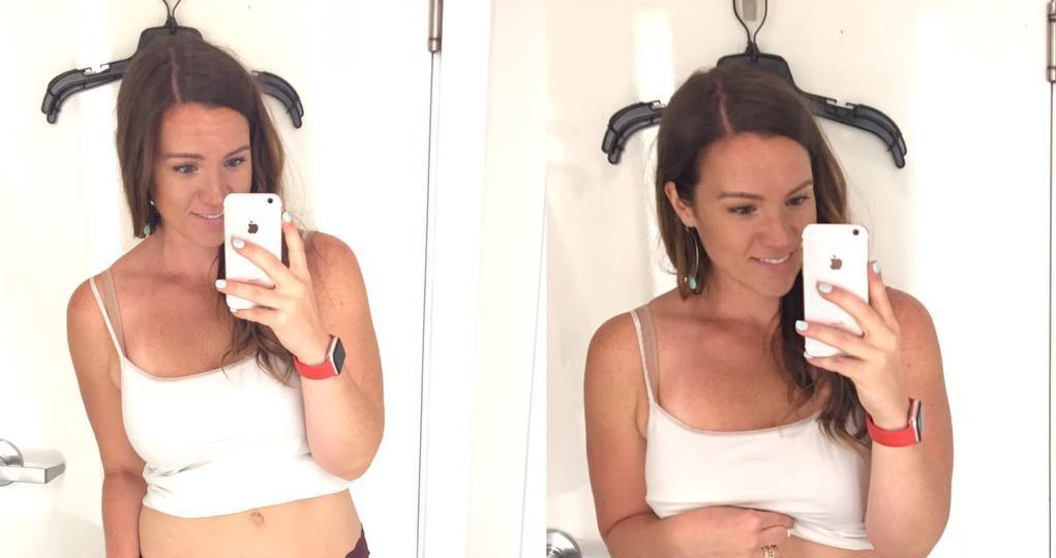 Honestly, trying on clothes at the store is the worst. Not only is the lighting terrible and the mirror warped (OK maybe not but I swear I don't look like that anywhere else!!!), but there's just something so disheartening about trying on something you're certain is your size and realizing it's too small. And honestly, most of us know that feeling all too well.
But this woman is here to remind us not to be too upset when something doesn't fit the way we feel like it should. She posted two side-by-side pictures of her trying on pairs of jeans on Instagram, and while both pairs claimed to be the same size, she was only able to fit into one.
https://www.instagram.com/p/BWiX6vSB8gP/?taken-by=wodthefork
Honestly, her caption is giving me life, as it should to everyone else:
LOL sizing is SUCH bullshit 😂😂 these are both a size 10 short from express in their low rise leggings. Literally the same store, cut, size, etc. The one was a hair too big & the other didn't even go over my thighs 😂😂 like WHAAAT?!
She went on to explain why she felt the need to post the pictures to social media, and honestly, her message is amazing.
My reason for sharing is…If you ever find yourself in a fitting room ready to bust into tears when something doesn't fit (we've all been there, myself included…millions of times…ask my mom) REMEMBER THIS PIC! There are times I'm a small, times I cant even muscle into a large, times a 10 falls off my hips & times, like this, it doesn't even get past my thighs. Sizing is silly…no one will know if you had to bump up or down because of the cut, style, or likely completely wrong sizing on the store's part.
Of course, even though most of us probably already know this, it doesn't exactly make things easier when we try something on and it just doesn't work. But it's important to remember that we can't be reduced to numbers:
You mean so much more than fitting into the smallest size you can. Our value should never come from a number…on the scale or in our clothes. 😘✌🏼
So next time you can't fit into those jeans in the store, just remember: it doesn't matter what size you wear as long as you feel great in them.