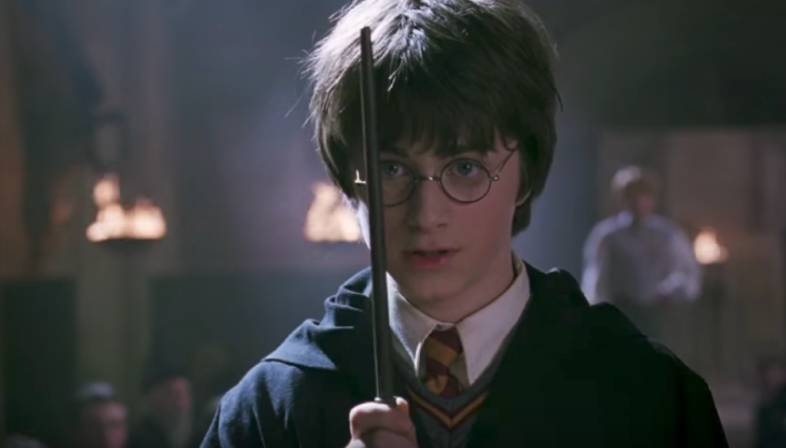 Harry Potter fans were devastated when the seven-book saga came to an end, but it's obvious now that they had no reason to me. With plays like The Cursed Child to the Fantastic Beasts And Where To Find Them movie, the Potter Universe continues to expand all the time. And now, fans have even more to look forward to.
Bloomsbury, the publishing house that brought the world Harry Potter, just announced two new books to the franchise.
Attention muggles – two new #HarryPotter #books being released in October. Will contain unseen #sketches and #manuscript pages.

— Richard Dagenais (@Dagenator) July 19, 2017
The first is called Harry Potter — A History of Magic, and it'll explore the different subjects taught at Hogwarts, including Herbology and Alchemy. That's right — everything about your favorite classes will be found in the pages of this book. Basically, you're going to be a Hogwarts student once you finish it. How's that for your childhood fantasy finally being realized?
The second book, Harry Potter, A Journey Through the History of Magic will talk about the history of magic itself and will be "packed with unseen sketches and manuscript pages from J.K. Rowling."
Needless to say, we're stoked.
https://twitter.com/kellieveltri/status/887715545335955458
*whispers as I preorder the books*
"I love you @jk_rowling but please stop"

— Colton (@hamblincolton) July 19, 2017
https://twitter.com/TheSpenceGreene/status/887746332882067459
Honestly, these books are going to bring out our inner Hermiones, and we're so ready.
https://twitter.com/lilacleaves/status/887704205686910976
So when I read and subsequently memorize the new Harry Potter History of Magic book will I have reached peak Hermione status?

— Kara Zielinski (@KaraZielinski) July 19, 2017
The books will be released on Oct. 20, so keep an eye out for them, fam.