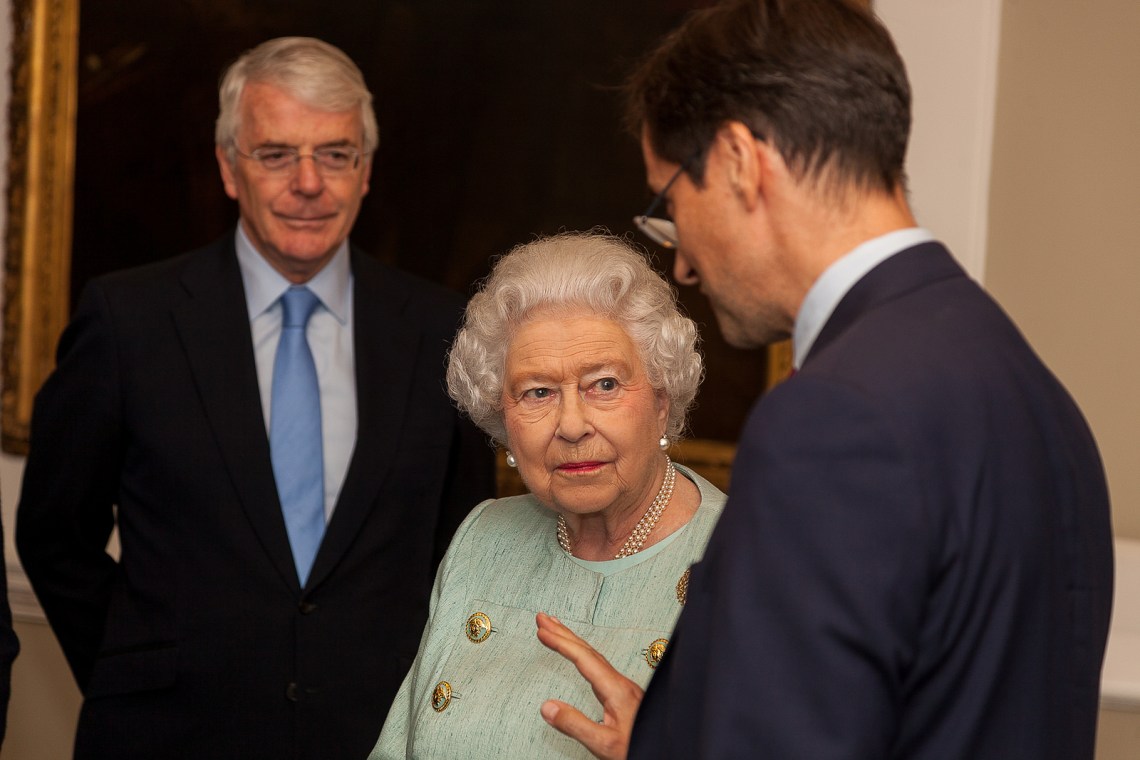 So I guess we're seeing a new side to Queen Elizabeth II — she's loves to jam to great music and has got a stellar sense of humor. Who knew royalty is just like us?
According to NME, the Queen surprised guests at the Windsor Castle banquet when her favorite song came on and she just couldn't sit still. And what was the banger that was apparently so catchy that even the Queen had to get up and boogie?
People on Twitter took a few guesses.
Mambo No. 5 https://t.co/KuzrxIo1lS

— Jonny Sharples (@JonnyGabriel) July 21, 2017
the thong song https://t.co/UyGNa4pqNn

— Jeanette Wall (@missmiscreant) July 21, 2017
Candle in the wind https://t.co/O6wtwTy38n

— .Dear Aunty (@dearaunty) July 21, 2017
Is it "I Am The Apex Of An Oligarchical System Of Inherited Wealth That Has Held Progress In This Country Back For Centuries" by Steps? https://t.co/AkIFpsbUBg

— Jonathan Mackie (@MackieJonathan) July 21, 2017
But no, the Queen's actual favorite song is something much more fitting. Drumroll please…
#NowPlaying Dancing Queen by ABBA ♫ https://t.co/lnkngel84a

— HARTA💫 (@ErikaGill67) July 20, 2017
Yep, "Dancing Queen" by ABBA.
Apparently, she made quite a show about it, too.
https://twitter.com/achorowitz/status/888375074755145728
I can't ask for anything more in life.