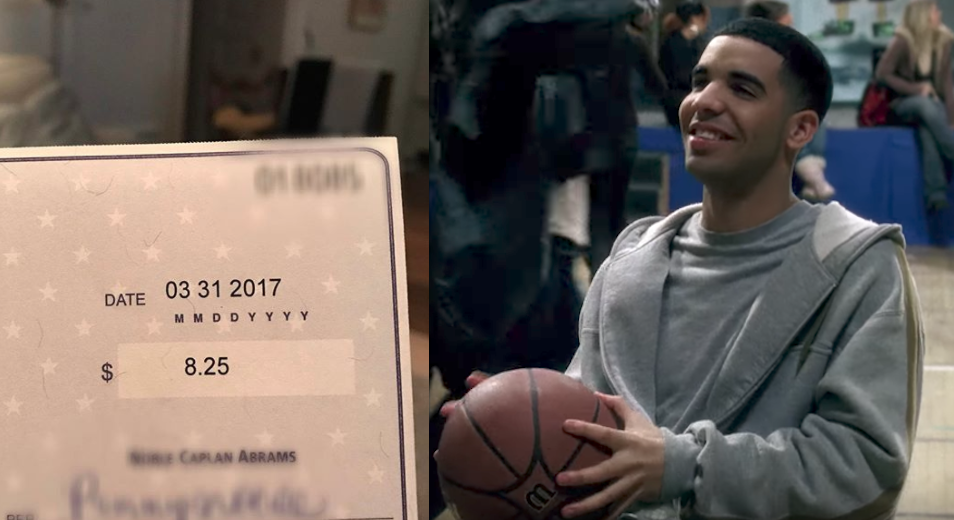 If you were a die-hard Degrassi fan growing up, you probably noticed that rapper Drake looked a little too familiar when he came into the scene as one of the great rappers of the modern era. That's because Drake, AKA Aubrey Graham, played Jimmy on the Canadian show.
Yeah, I know. It still blows my mind.
Though it's been over a decade since Drake played the aspiring rapper who was paralyzed from the waist down, it turns out he's still making a little side money from his old gig. Yep, Jimmy is still raking in the cash.
Well, kind of.
Hey, no complaints. Money is money.
Ik Drake's Degrassi check is suppose to be a joke but on the low that constant money flow would really help me out 👀

— k.Diggs (@KhadijahIAli) July 18, 2017
Still, you gotta wonder where exactly that money is coming from.
I'm the sole reason that drake is still getting checks from degrassi

— alyssa (@busan_wonbin) July 18, 2017
It doesn't look like much, but all he did was sit in a chair every episode.

— Judson Childs👨🏻‍🦰 (@HalfJud_Prince) July 18, 2017
I recognize the amount… Probably from the episode I did with him..😄.. .@Drake #degrassi pic.twitter.com/ioU32bnnVB

— Jay Maddog Michaels 👊😷 Sir-Talks-Alot (@JayOnTheRushTO) July 18, 2017
I ordered degrassi last week😱 this is me

— Cameron (@Cam_Stephney) July 19, 2017
Drake sure has made it a long way.
We started from the bottom now we here pic.twitter.com/rLqMictpLD

— MrBrandonv (@MrBrandonv) July 19, 2017
Now please, Drake, go cash that check before it's void.