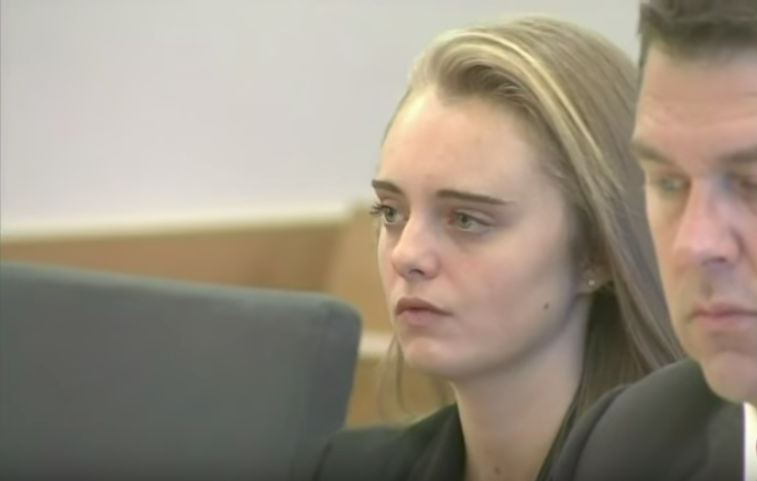 This woman is going on trial for allegedly urging her high school boyfriend to kill himself when she was a teenager.
Michelle Carter was 17 when her boyfriend, Conrad Roy III, was found dead from carbon monoxide poisoning in his pickup truck. While Carter posted grieving messages on social media and raised money for mental health awareness, she was later accused of encouraging Roy to commit suicide, according to CNN.
Text messages showed that Roy had disclosed his plans to commit suicide to Carter, who then told him he needed to go through with it.
"You're ready and prepared. All you have to do is turn the generator on and you will be free and happy," Carter had texted Roy, according to a document disseminated by the Bristol County District Attorney's Office. "No more pushing it off. No more waiting."
https://www.youtube.com/watch?v=W7ysX20dwLs
Roy allegedly drove to a Kmart 40 miles from his home. At one point, he exited the truck to speak with Carter on the phone for 40 minutes before getting back into the vehicle and taking his own life.
While Roy was indicted in 2015, her trial began today, where she will be tried as a minor.
Defense attorney Peter Elikann told Boston 25 News that legal scholars are watching the case closely, as it could set a legal precedent. There are currently no laws in place about encouraging people to commit suicide.