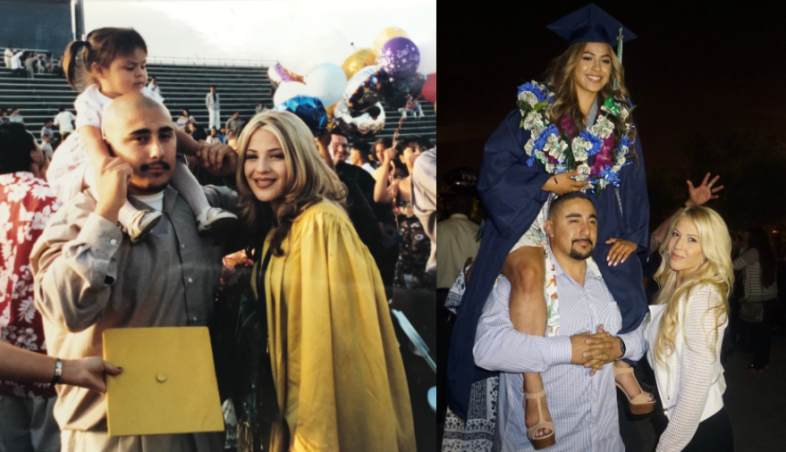 This teen took "family tradition" to a new level when she decided to recreate her mother's graduation photos at her own high school graduation.
Madeline Tarin was just a kid when her mom graduated from high school, according to Buzzfeed. She loved the photo of herself and her parents so much that she decided to make a part two over a decade later.
yeah that's right, we made it TOGETHER 🎓 pic.twitter.com/I8BmzrJP7Z

— Madeleine ⚽️ (@123alwayssmilen) June 2, 2017
Is it just me, or does this photo just makes you FEEL so much???
https://twitter.com/242ChilPhil/status/870662068789288960
https://twitter.com/nattyfattyy/status/870786410705563650
https://twitter.com/SigmaR3LLA/status/870739126471061504
https://twitter.com/millyygarcia/status/870680451597205504
Not to mention people can't get over how they all aged so well.
https://twitter.com/_idktaryn/status/870759458728812546
https://twitter.com/WoozyKam/status/870696569833533441
https://twitter.com/damnjavi/status/870563066521411584
https://twitter.com/samgorrell/status/870646561167900672
props to your dad too for aging backward and both parents for keeping their aesthetic 2000&fresh! Congratulations!

— Amy Fan (@amyfanwrites) June 2, 2017
Congrats, Madeline! Not only on your graduation, but also because your family is just so damn perfect.