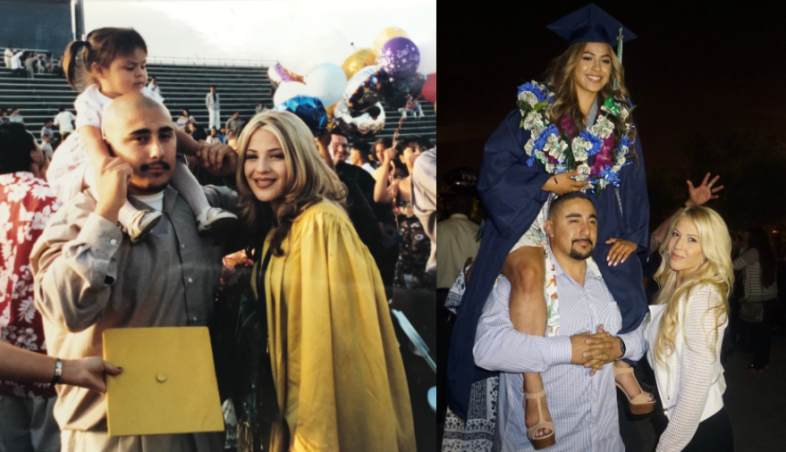 This teen took "family tradition" to a new level when she decided to recreate her mother's graduation photos at her own high school graduation.
Madeline Tarin was just a kid when her mom graduated from high school, according to Buzzfeed. She loved the photo of herself and her parents so much that she decided to make a part two over a decade later.
Is it just me, or does this photo just makes you FEEL so much???
Not to mention people can't get over how they all aged so well.
Congrats, Madeline! Not only on your graduation, but also because your family is just so damn perfect.