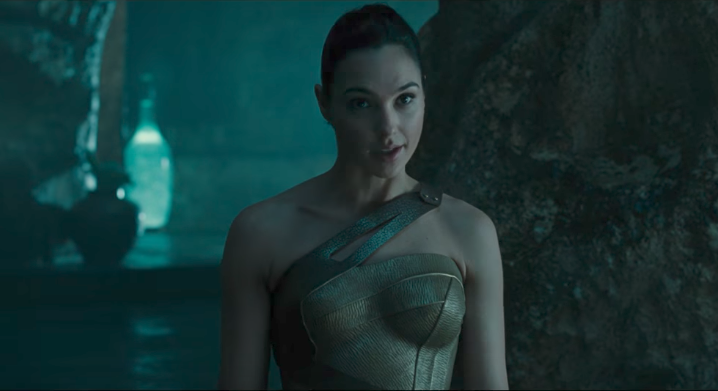 It's no secret that Wonder Woman has been a huge success so far — the movie received a 91% rating on Rotten Tomatoes, made $100.5 million opening weekend and is the first major superhero movie to be directed by a woman.
Not everything relating to the movie is stellar, though — for one, Gal Gidot's paycheck. Variety reported that Gidot (AKA Wonder Woman herself) only made $300,000 off of the movie, and will make the same amount for the next two Justice League movies she stars in.
OK, so $300,000 is a lot — at least, it is for the average American. But for an actor starring in a hit superhero movie, it sounds a little less than impressive. According to some reports that have been floating around online, Henry Cavill (AKA Superman) was paid $14 million for his role in Man of Steel, which received lukewarm reviews from critics and fans alike.
https://twitter.com/laurenduca/status/877167791174021121?ref_src=twsrc%5Etfw&ref_url=https%3A%2F%2Fwww.buzzfeed.com%2Feleanorbate%2Fgal-gadot-wonder-woman-salary
Let's just say that people aren't exactly happy to hear how little Gal Gidot received for her amazing performance as Princess Diana.
https://twitter.com/rmdbutler/status/877118615597846528
https://twitter.com/kirakosarin/status/877190300225093632
However, the Gidot vs. Cavill paycheck comparison may not be the whole story. According to Vanity Fair, it's likely that Cavill's $14 million wasn't just for a single Superman movie. And if you look at base salaries for other superhero actors, $300,000 isn't actually lower than average for a first film  — while the Avengers actors are raking in the cash now, many of them began with $100,000-$500,000 paychecks.
It also VERY explicitly points out it includes "box office gross" (aka backend percentage), and thus is not a salary. But ¯_(ツ)_/¯. https://t.co/Fe0HO0Mk74

— Myles McNutt (@Memles) June 20, 2017
Is it disheartening to hear that Gidot, who completely rocked the role of Wonder Woman, is making so little for a film that made so much? Sure, but it's not unheard of. With the success of this film, it's likely that she'll be making a whole lot more once Wonder Woman 2 comes around (because let's be real, it's going to happen).