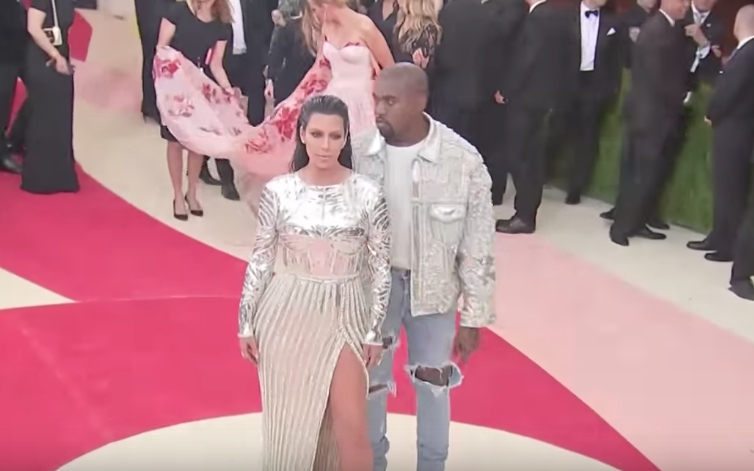 It looks like Kim Kardashian and Kanye West are looking to add another child to their little family, though this time the couple is opting to use a surrogate due to pregnancy complications in the past.
So happy for Kim&Kanye! They deserve another child so much ❤️ https://t.co/h9uexFUqFN

— katie (@bound2kimk) June 21, 2017
It's no surprise that Kim, who came from a pretty big family and is extremely close to most of her siblings, wants more children. But after doctors told her it would be extremely dangerous to have a child naturally, she decided to weigh her other options. She reportedly asked her sister Khloe in the past if she'd consider carrying her child, and even Twitter sweetheart Chrissy Teigen (who has famously been friends with the couple) previously offered to become Kardashian's surrogate.
However, it looks like the Kardashian-West family has gone another route: they found a different woman and have agreed to pay her $113,000 to act as their surrogate.
Of course, some people have taken to criticizing the couple or bashing their decision to have another child, but Twitter has been full of love and support.
https://twitter.com/k8mcgarry/status/877538707909230592
https://twitter.com/britshaniece/status/877496803247226880
You imagine that in someone's resume
Job History:
Nine months carrying Kanye West and Kim Kardashians baby
😳

— Natbron (@NatBron) June 21, 2017
But like, why wasn't it me, though?
https://twitter.com/kellyamedia/status/877510317156311040
Just a friendly reminder to all: there is nothing wrong with using a surrogate, and it doesn't make the child any less yours for having one. Say what you want about Kim, but picking at her for this one is absolutely ridiculous.
Anyway, if the surrogate falls through, give me a call, Kimye.