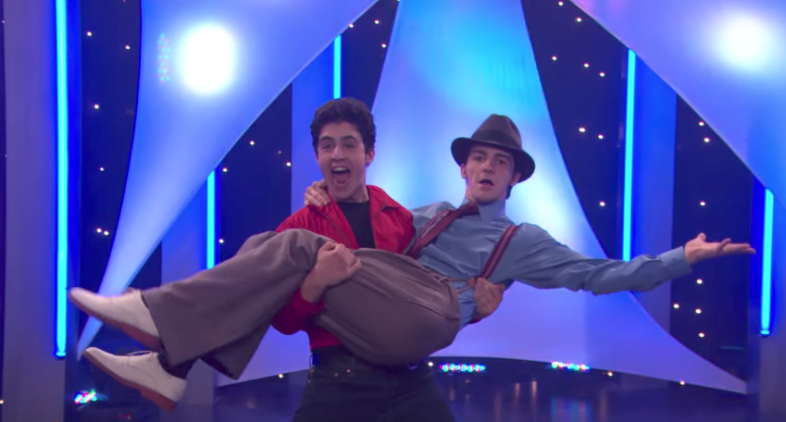 Today is a sad, sad day, for it marks the beginning of the end: Drake and Josh are no longer friends.
Studs!! pic.twitter.com/AMW0xuev5k

— Drake Campana 🇲🇽 (@DrakeBell) June 17, 2017
The duo, who played stepbrothers in the Nickelodeon show Drake and Josh, didn't have a bad relationship until Josh recently got married to his longtime girlfriend, which wouldn't have been so bad if Drake had been invited. Newsflash: he was not.
https://twitter.com/JakeJ343/status/876463348572925952
Let's all take a moment of silence for the bromance of Drake and Josh. It was perfect while it lasted.
https://twitter.com/JakeJ343/status/876463348572925952
https://twitter.com/ohdeosmio/status/876791608305254400?ref_src=twsrc%5Etfw&ref_url=https%3A%2F%2Fwww.buzzfeed.com%2Fjenniferabidor%2Fjosh-peck-got-married-and-apparently-drake-bells-invite-got
My dad is sad today because Josh Peck got married this weekend and didn't invite Drake Bell and he thought they were supposed to be brothers

— T-Ray (@TaylorRWeste) June 18, 2017
If anyone wants their day ruined just remember josh from drake and josh got married and didn't invite drake

— A$AP BILLY (@billyfeola) June 19, 2017
I don't think I'll be over this Drake and Josh beef in 30 years.

— Aunt Molly (@irishyanks) June 19, 2017
On a slightly-related note, John Stamos was invited to the wedding, which is strange but somehow perfect.
Have fun trying to salvage your childhood!!!