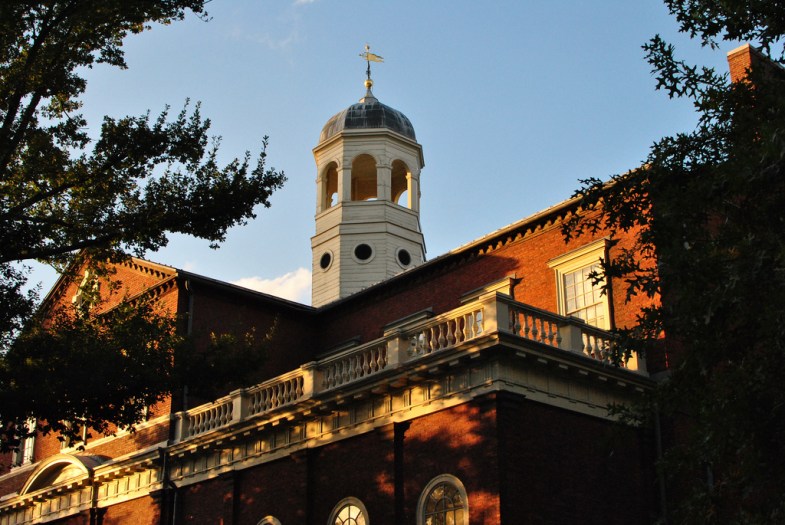 Harvard rescinded acceptances for at least 10 incoming freshmen after it was revealed they were sharing obscene memes. The memes, which were obtained by The Tab, contained references to pedophilia, racism, suicide, bestiality and the Holocaust, among other things.
Students began sharing the memes in a messaging group called "Harvard memes for horny bourgeois teens" and was later changed to "General Fuckups", according to The Crimson.
The students connected via messenger when they met on the official Harvard College Class of 2021 Facebook group. However, some of the students created a second group message for more inappropriate memes and messages.
Incoming freshman sent screenshots of the group message to The Tab, and they're pretty fucked up.
Scroll through at your own risk — they're all pretty obviously NSFW and highly offensive.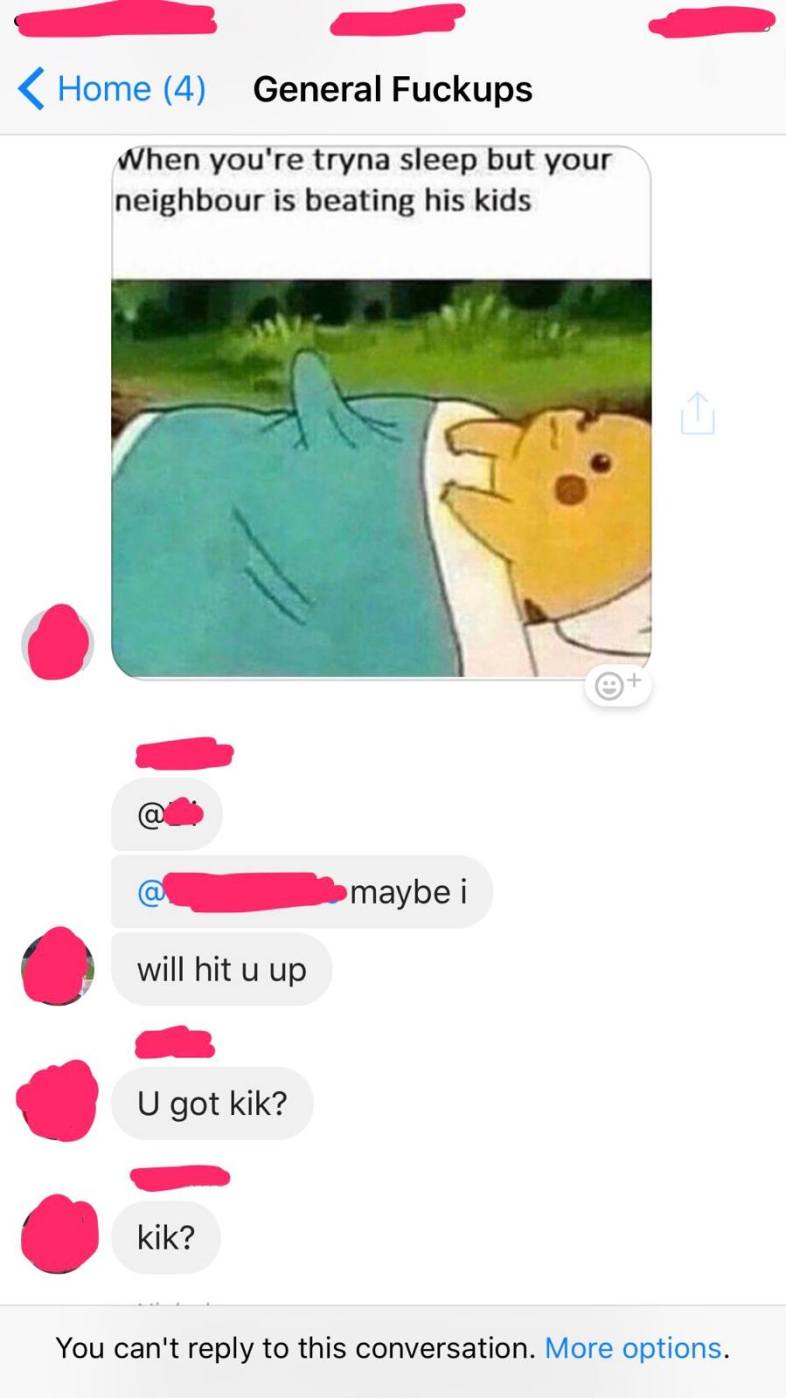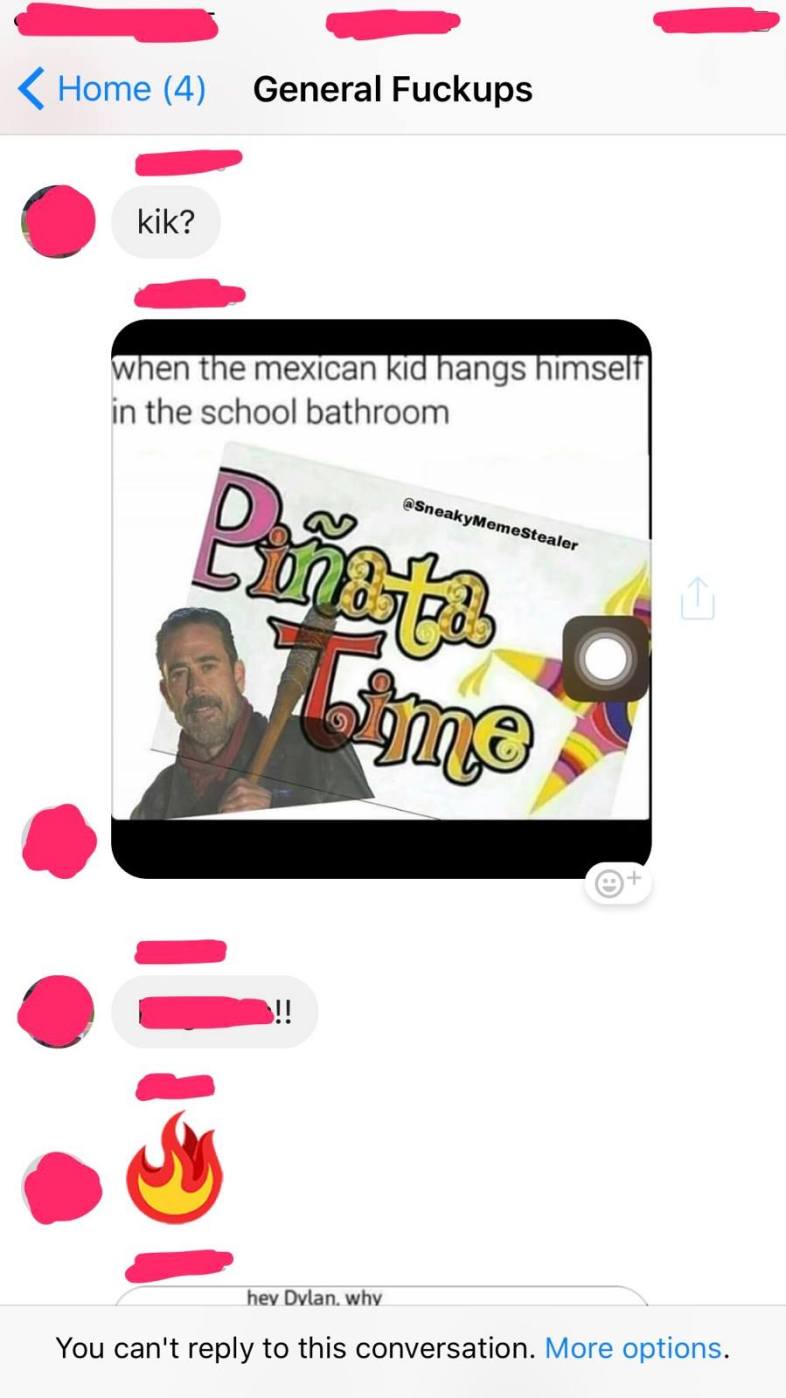 Students who were found participating in the group were asked to send statements to Harvard's Admissions Committee for discussion. Upon further review, 10 students had their admission into the school revoked.