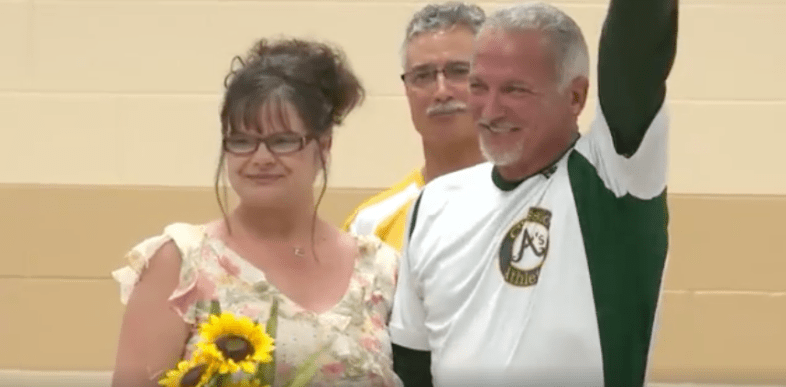 In today's dating culture, it's easy to think love is dead. We're the generation of hooking up, ghosting and, apparently, stealthing. But this couple's story may reaffirm your faith in romance once more.
Ken Boyer, a 60-year-old man with terminal cancer, found hope once more when his long-lost love, Michelle "Shelly" Kimbrel, found him on Facebook. The two reunited once more, and within mere hours, they were married.
Seems crazy, right? But you know, love makes us do crazy things.
The two first met in a bar Boyer owned in Missouri. Their romance was short-lived and the two lost track of one another when Boyer eventually moved to Florida. They moved on, but they never forgot about each other.
However, 20 years later, Boyer showed up in Kimbrel's "People You May Know" on Facebook, so she decided to take a chance. And apparently, it was well worth it. She accepted his proposal only hours after meeting again in a Florida airport.
The two married at on the softball field Boyer plays at in thanks of his friends he plays with there, since they were the mutual social media connections that made the couple's reunification possible. Boyer will soon move back to Missouri with Kimbrel, who will take care of him through his illness.
"God could not give me a better present if this is my last hurrah," Boyer told Daily Mail. "I could not have asked for anything better."
Excuse me while I ugly cry.