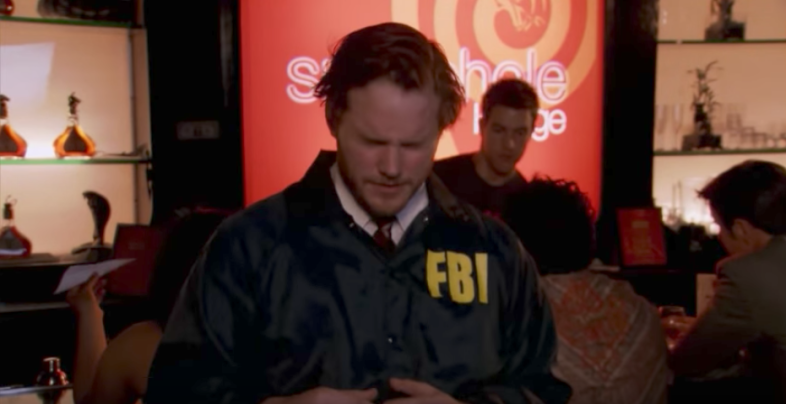 On Tuesday afternoon, the news came out that Donald Trump had fired James Comey, the director of the FBI who also happened to testify under oath that he was investigating the president's ties to Russia. People were pretty rightfully pissed.
https://twitter.com/ShaunKing/status/862062058245902337
More TOOBIN: "This is not normal. This is not politics as usual."

— Dylan Byers (@DylanByers) May 9, 2017
Impeach him

— John Legend (@johnlegend) May 9, 2017
But since this is the Internet, some people dealt with the news the only way they knew how to: humor.
If we didn't laugh we would cry

— Falsemotive ver. 20.21a (@Falsemotive) May 10, 2017
So what did Twitter decide to do? Find Comey's replacement, of course. Now that there's an open seat in the FBI, people had plenty of ideas who could fill the new role (and hopefully continue looking into Trump's ties to Russia, but maybe that's just wishful thinking).
This is what we all expect to come from this:
Congratulations to new FBI Director Insanely Rich Old White Guy

— little stinker (@JermHimselfish) May 10, 2017
But we're all hoping it's someone a little more experienced. We have a few suggestions.
BREAKING // Trump's shortlist for Comey's replacement as FBI Director said to include former agent, Macklin. pic.twitter.com/4EBlsDoP3G

— Brendan Jaspers (@BrendanJaspers) May 10, 2017
I, for one, welcome our new FBI Director pic.twitter.com/zpSuDyqEbj

— Jess Dweck (@TheDweck) May 9, 2017
https://twitter.com/PREMIUMPONCHO/status/862070980046442496
New FBI director : Scott Baio?

— Scott Simon (@nprscottsimon) May 10, 2017
https://twitter.com/jena_jordan/status/862137159763062785
Sally Yates for FBI Director? —@EmilyRPeck

— HuffPost (@HuffPost) May 10, 2017
But we know who the more likely candidates are.
Just got a sneak peek of new FBI head Jared Kushner pic.twitter.com/kiwX6DeP0z

— Megan Amram (@meganamram) May 9, 2017
https://twitter.com/ira/status/862064558898151425
Or worse.
FBI Director James Comey's replacement just announced: pic.twitter.com/PpkKdDRF3O

— ╮ (⌐■_■) ╭ EASY🇩™ (@UrBroYo) May 9, 2017
Honestly.
Trump's nominee for new FBI director. pic.twitter.com/q6UFS9afYF

— Ben Greenman (@bengreenman) May 9, 2017
Unfortunately, at this point, that wouldn't even seem like a very hard thing to do.
Reminder: FBI Director Comey's replacement will need to be confirmed by the Senate, and will only need 51 votes to be confirmed.

— Frank Thorp V (@frankthorp) May 9, 2017
I guess we'll have to reserve some judgement until we see who'll replace Comey. But until then, I'm keeping my fingers crossed for Burt Macklin.