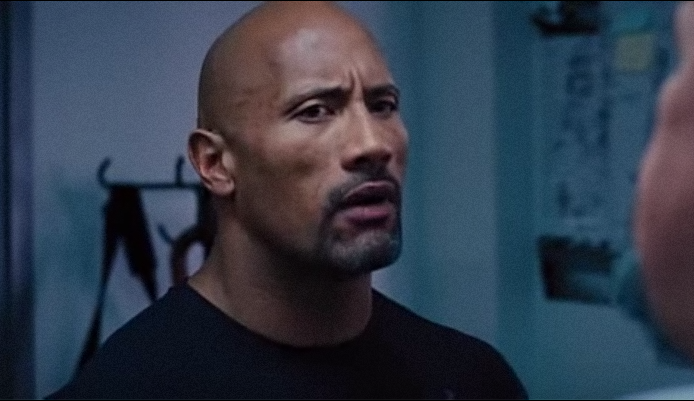 Not even four months into Trump's presidency and we're already talking about the next election, which isn't that surprising. When is this going to be over already?
We've heard speculation about quite a few well known politicians taking center stage and running in 2020 (why does that feel so far away?), and now we've got someone new to add to the list: Dwayne "The Rock" Johnson, former WWE champion and current actor.
https://twitter.com/ALifeRelentless/status/862363988230897666
The Rock has been around quite a bit these days promoting the Fast and Furious franchise and the upcoming Disney movie Jungle Cruise. And yet, somehow, I still never imagined him as a political figure. Huh.
In an interview with GQ, The Rock said running for president in the future is "a real possibility."
The Rock says running for president is a "real possibility." He'd be our first president who can flawlessly execute a suplex since LBJ.

— comedycentral (@ComedyCentral) May 10, 2017
"A year ago, it started coming up more and more," he told the magazine. "There was a real sense of earnestness, which made me go home and think, 'Let me really rethink my answer and make sure I am giving an answer that is truthful and also respectful.'"
That's right, The Rock is ready to walk away from his movie career and get more involved in politics
https://twitter.com/knottyyarn/status/862329100060434432
Honestly, I don't know how to feel about this, and that's not only because I've never seen a single movie with The Rock in it. I mean, sure, I think The Rock would do a great job compared to Trump, but we already made the mistake of letting one celebrity be in charge of the entire country. Maybe it's time to leave the presidency to the people who have political experience.