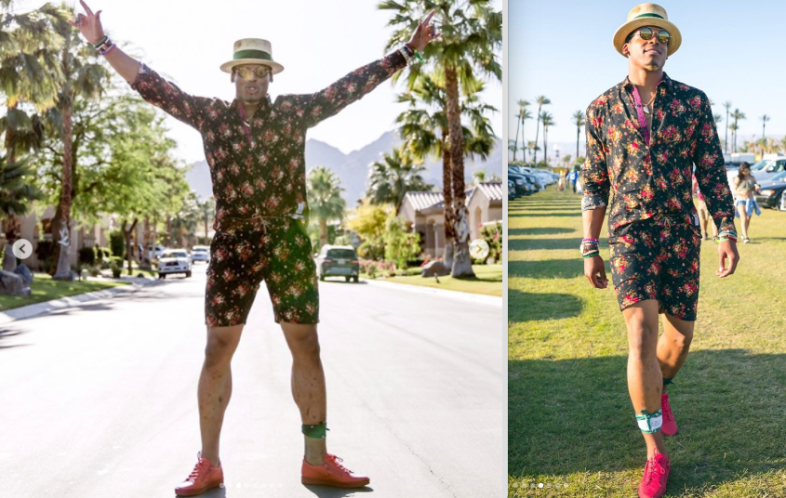 By now, we've all heard of the RompHim, the male version of the classic romper. It's fresh! It's stylish! It's a little weird! But you know, whatever, people can do whatever they want with their lives.
It turns out, though, that this whole men's romper thing might not be as new as we all thought. Carolina Panther's quarterback Cam Newton was way ahead of the trend when he rocked his own version of the RompHim during Coachella this year.
https://www.instagram.com/p/BS64gZLg4iC/?taken-by=cameron1newton&hl=en
People on Twitter honestly couldn't handle Newton's fashion choices for a lot of different reasons.
OK, yeah, it's a little strange maybe, but is it wrong that I find it kind of cute? He's rockin' it, and honestly, I kind of want one.
Even aside from Newton, there's been a whole lot of talk about the male romper lately. The verdict? We're still undecided.
My real question is: When will it end?
Probably not anytime soon. Here's to the summer of the romper.