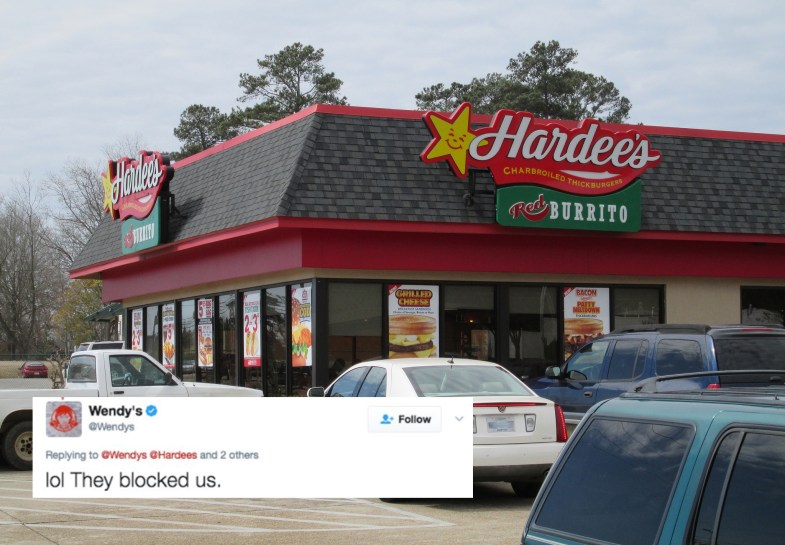 A few questions that have been haunting me lately: who the hell runs Wendy's Twitter account, and how did they achieve suchWendy's Trolled So Hard On Twitter That Even Hardee's Blocked Them perfection?
The fast food chain may be known irl for their dope frosties and their shift toward fresher foods, but online they're best known for their sick burns and impeccable trolling skills. Let's just say they've been getting a lot of attention.
The restaurant's latest online stunt is just as brilliant: they recently got in a Twitter feud with Hardees's over the origin of the 4 for $4, and Wendy's roasted them so badly that Hardee's actually blocked them.
LOL. Sorry, Hardee's. If you can't take the heat, stay out of the kitchen.
Honestly, most of us are pretty impressed by the sick Twitter burns, and we're all curious about the super human behind it all.
Seriously, whoever it is, they're just fantastic.
Please, Wendy's Twitter person, reveal yourself so we can all praise your genius.
You know where to find me when you're ready to come forward. Until then, never stop slaying, Wendy's.