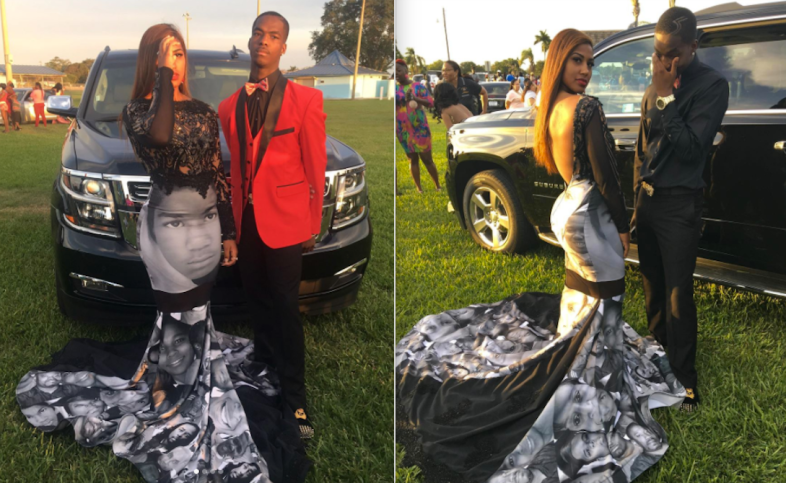 While I'm a little (OK, more than a little) too old to enjoy much about prom season, I still have to admit that I love seeing high schoolers out at restaurants in their dressy attire. What can I say? I'm a sucker for a good dress, and it's not all that often that you get to see people in legit gowns.
But this girl took the game up a notch when she decided to use her prom dress to make a statement: more specifically, to show that Black lives matter.
"Yes I'm black," Milan Morris wrote in her Instagram caption. "Yes I'm 17. Yes GOD is using me to convey a message that's bigger than me. #AllLivesMatter #BlackLivesMatter #MoveWithPurpose."
The dress, which was designed by Terrence Torrence, showed the faced of slain Black men and women, including Travon Martin, Sandra Bland and Michael Brown.
https://www.instagram.com/p/BTMjzZvg-Ft/?taken-by=_milan23_
Morris received a lot of praise for using such an important day for her to make such an important statement.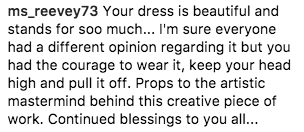 We hear you loud and clear, Milan. Keep slaying, girl.