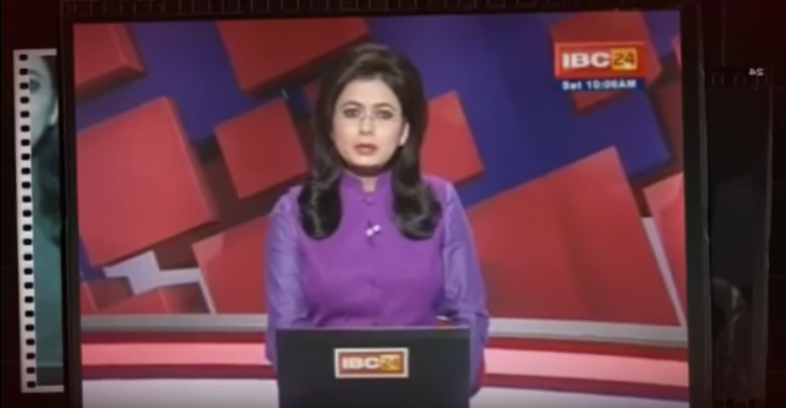 It's horrifying enough to learn that your significant other died in a car accident, but this senior news anchor found out in the worst way possible: while reporting about it on live TV.
Supreet Kaur was tasked with covering the two-vehicle collision in India for IBC24, a 24-hour private Hindi news channel. Though she wasn't immediately sure that her husband was involved in the accident, she had a growing suspicion when she realized he had been in the same area as the collision and had been driving a similar vehicle. However, she managed to hold it together and calmly reported the news. In fact, she remained so composed that you couldn't tell anything was wrong at all.
It was only after the show, when Kaur's husband's death was confirmed, that the anchor broke down, according to CNN. Kaur had been married to Harshad Kawade for 18 months.
Chhattisgarh Chief Minister Raman Singh took to Twitter to commend Kaur for her bravery.
Salute Supreet's strength in dealing with her husband's demise with extraordinary bravery & professionalism.May departed soul rest in peace

— Dr Raman Singh (@drramansingh) April 8, 2017
I couldn't have said it better myself. I'm sending all my positive vibes to Kaur and her family.