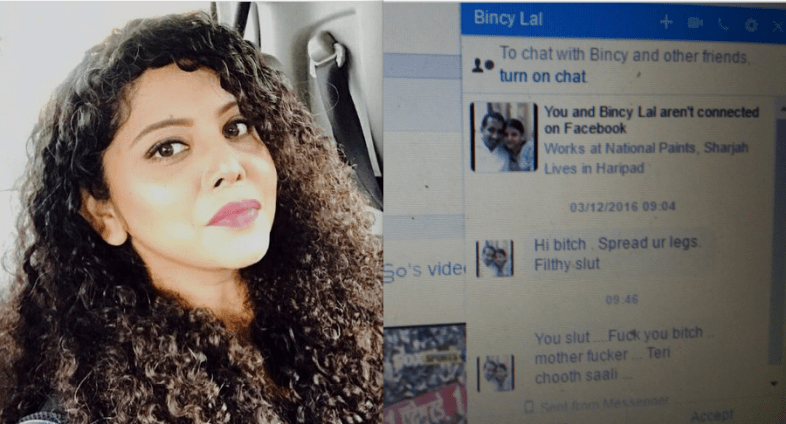 Social media has changed the way we interact in a variety of ways, both good and bad. For instance, it's easier than ever to send a rude message to someone without so much as a second thought; on the other hand, it's also a lot easier to get revenge for said message.
This New Delhi-based journalist received some pretty terrible messages from a pretty terrible dude on her Facebook page, so she decided to tweet out some screenshots to show people the abuse that she deals with on an everyday basis.
Just a sample of the filth i receive on my facebook page. Time to name and shame this pervert pic.twitter.com/e6xeA019JF

— Rana Ayyub (@RanaAyyub) April 6, 2017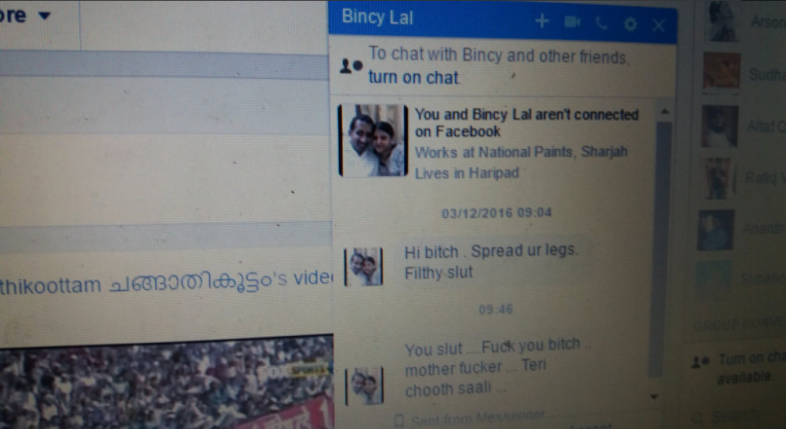 One message read, "Hi bitch. Spread ur legs. Filthy slut." When she didn't respond, he messaged her again saying, "You slut… Fuck you bitch… mother fucker…"
Ayyub's call-to-action was definitely heard. Many people encouraged her to report him, and when his UAE-based company caught wind of it, they promptly terminated him.
But the man's punishment didn't stop there: he also had his visa revoked and is now being deported back to India.
UAE govt has revoked Bincy Lal's visa and r deporting him back to India. A lesson for those who harass us, will drag you out of ur ratholes

— Rana Ayyub (@RanaAyyub) April 10, 2017
UAE govt will be taking action against Bincy Lal for outraging a woman's modesty. Hope Indian govt too follows suithttps://t.co/9QwG2TIpuv

— Rana Ayyub (@RanaAyyub) April 10, 2017
Ayyub has gotten a lot of support for her actions, especially from the Indian community for standing up against harassment and sexism.
Well done. This should be a lesson for the trolls(from any community) who use dirty and filthy language against women.

— Dr Mozammil Shafi مزمل شفیع (@mozammilshafi) April 10, 2017
Pleasantly surprised. Hopefully this will instill some fear amongst these abusive bhakts. https://t.co/SM80wI4x2R

— Ali Yawer Usmani (@aliusmani) April 10, 2017
https://twitter.com/sarahnaseems/status/851471467158130689
Its time someone acts against abusive trolls. @RanaAyyub good on you to name and shame. Glad this jerk's employers took action. https://t.co/OtUuLf2Oxv

— Maya Mirchandani (@maya206) April 10, 2017
@RanaAyyub so dam proud of you.. Well done, these people have gotten away for far too long, Wish Indian companies can take such a bold step. https://t.co/4adxxGlt2e

— FLTLT Gaurav Wankhede (Retd) (@gauravwankhede) April 10, 2017
However, Ayyub knows that this is just a small victory in the long run.
Happy to be trending on twitter for a promising beginning. Hope we in India set a similar precedence of zero tolerance towards harassment.

— Rana Ayyub (@RanaAyyub) April 10, 2017
You go, girl! Now let's hope this becomes a new thing, so we can crush one abusive troll at a time.