In today's episode of "Weird Shit I Learn From The Internet," we'll talk about this: apparently if you make a square on the floor, your cat will sit in it.
Sounds pretty strange, huh? Maybe you had to read that sentence twice just to make sure you were seeing it right. I did too, but it's a fun fact that's taken the internet by storm.
It all started with this tweet: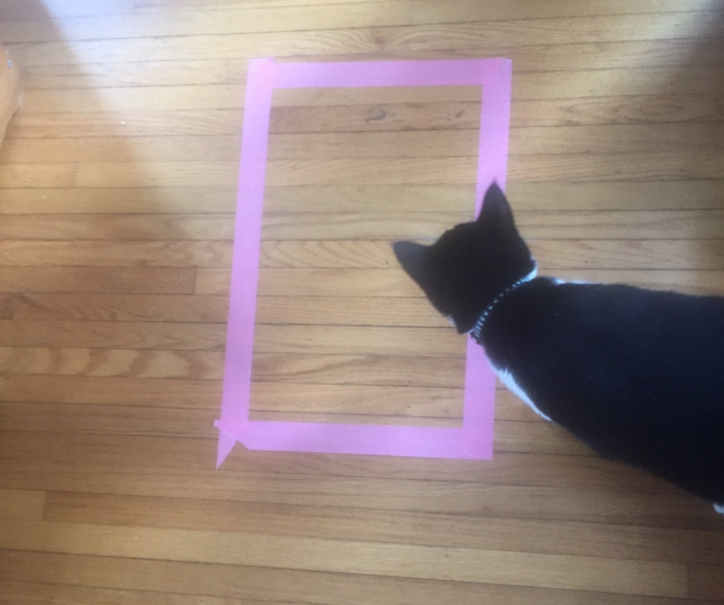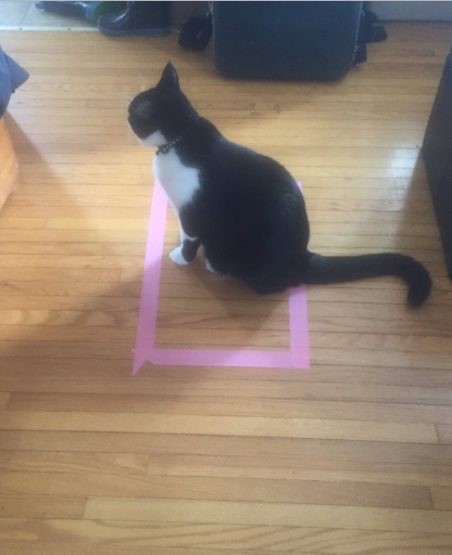 Yes, Danielle's mother is to blame for all of this.
People have taken to testing the theory, and proved to be weirdly true???
WHY ARE YOU DOING THIS?
I DO NOT UNDERSTAND.
WHAT DO CATS KNOW THAT I DON'T KNOW?!
AHHHHHHH.
Some people (WHO ARE APPARENTLY LESS UPSET THAN I AM) decided to see if it works on humans too, because why not? Nothing makes sense in the world anymore, anyway.
BRB, gonna go research some conspiracy theories/make up my own about cats and why the hell they sit in squares on the floor.