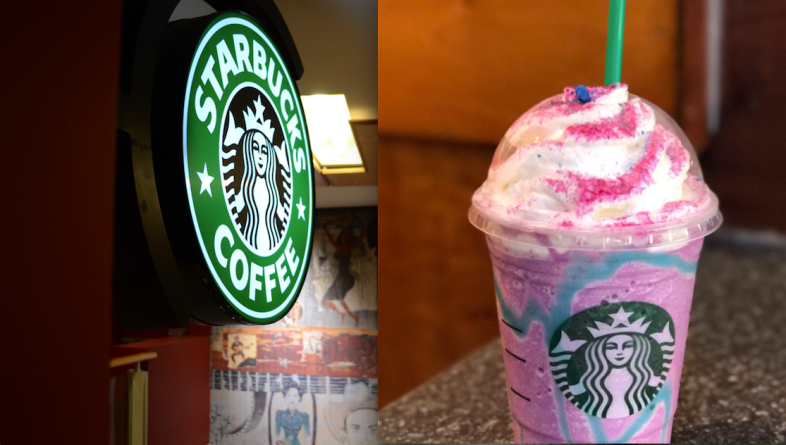 Starbucks has been getting creative with the Insta-worthy drinks these days. Move over Pink Drink and ombre rainbow macchiatos — there's a new sheriff in town.
At least, there is for a few days. The Unicorn Drink is taking over social media, partially because it's ~pretty~.
And partially because, well, some people think it kind of sucks.
The frappuccino, which is mango flavored with "sour blue drizzle" (um, what), definitely fits in well with today's mermaid/unicorn food craze. But also, it just sounds like a poorly-devised drink in my opinion. Apparently others aren't impressed with it, either, and the social media commentary is pretty entertaining, to say the least.
Of course, there were quite a few #basic photos of the drink with captions claiming that it was actually pretty good, but who can you trust these days, amirite?
The Unicorn Frappuccino will only be around till April 23, so if you're hellbent on getting one, you'll probably have to stand in a ridiculously long line sometime within the next few days. I sure do hope it's worth the Insta.