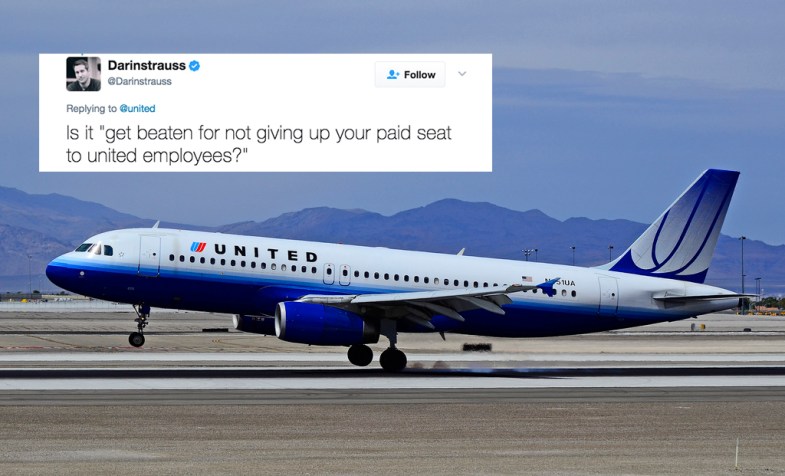 Passengers on an United Airlines flight were left horrified after security guards dragged a bloodied man off one of their planes because he wouldn't give up his seat.
The man was asked to leave the plane because the flight was overbooked by four people. He had been one of the people who were randomly chosen to be asked to wait for a flight the next day, but the man refused, claiming he was a doctor and that he had patients he had to see. It was then that the security guards forced him out of his seat and firmly dragged him away, despite the fact that their physical efforts left him bleeding.
Of course, the passengers weren't the only people horrified by the event. After videos and pictures leaked online, people took to social media to voice their disgust with the airline.
People also took to trolling United Airlines' own tweets, like this one, which encourages customers to share photos and stories about their experiences.
And also this tweet about the Twitter user who needs 18 million retweets to get free Wendy's nuggets for an entire year.
It may not be the justice this guy needs, but at least people are holding United Airlines accountable and letting the company know that what they did wasn't OK. So keep the tweets coming, people.