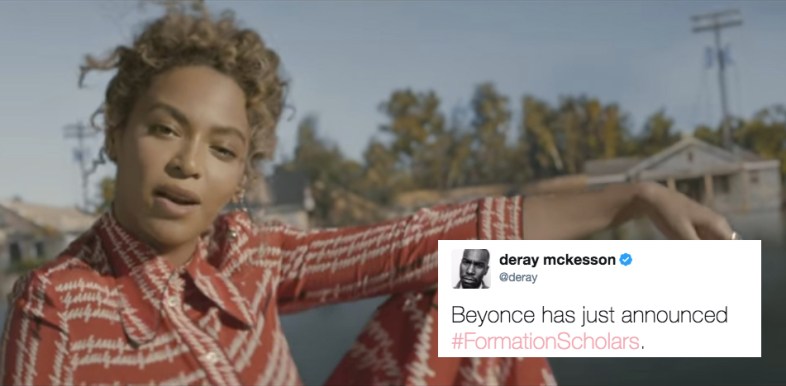 It's been one year today since Beyoncé dropped Lemonade, a stunning visual album that changed the world (and my life). The singer and mega-celebrity is celebrating it in the most Beyoncé way possible — by surprising her fans with a gift we are not worthy of.
That's right: Beyoncé is awarding scholarships to four lucky women who are "unafraid to think outside the box and are bold, creative, conscious and confident."
Of course, people were pretty stoked about the announcement. Because let's be real, could she be more perfect?
Nothing motivates us more than the thought of having our education funded by Queen Bey herself.
But also, you've got to wonder about the state of our education when even Beyoncé can only promise a handful of scholarships to her fans.
The scholarships will only go toward four schools — Berklee College of Music, Howard University, Parsons School of Design and Spelman College — for women studying creative arts, music, literature or African-American studies. If you qualify, you can ask for details directly from your college.
Good luck, and may the Queen's graciousness be ever in your favor.