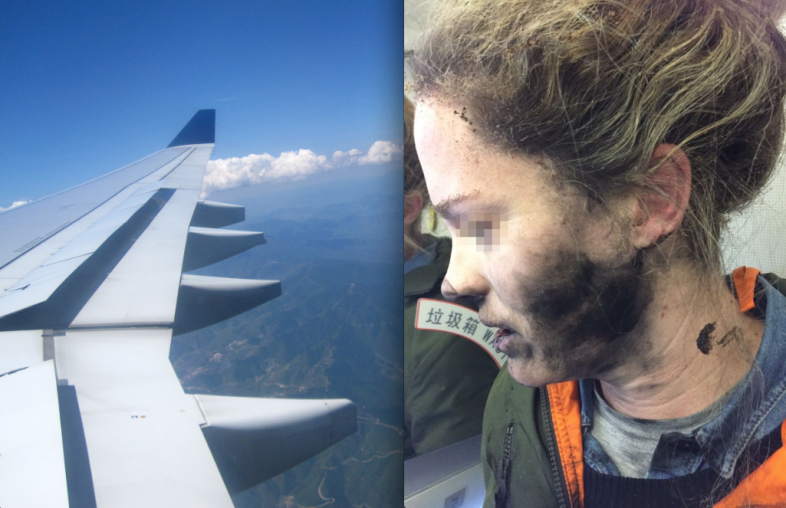 We've heard of exploding phones on flights, but here's a new one: exploding headphones.
It sounds like something out of a movie, but unfortunately, this is something that really happened to one unlucky traveller. The Australian woman was listening to music on her flight from Beijing to Melbourne when she felt something burning on her face.
"I just grabbed my face, which caused the headphones to go around my neck," the unidentified woman said. "I continued to feel burning so I grabbed them off and threw them on the floor. They were sparking and had small amounts of fire."
The batteries and the cover both melted and stuck to the plane floor after the flight crew threw water on the burning earphones. The earphones also caused some slight injuries to the woman who'd been wearing them, whom the Australian Transport Safety Bureau released a photo of on their website.
Once the crew was sure the woman was OK, they continued on with the flight without landing. However, though the woman was able to make it through the flight without much discomfort, she and the other passengers had to endure the smell of burnt hair and plastic for the next 10 or so hours of the trip.
"People were coughing and choking the entire way home," the woman said.
While the brand of headphones the woman used is unknown, her experience is still a cautionary tale for anyone using battery-operated devices on an airplane. You can never be too careful about how you stow them.