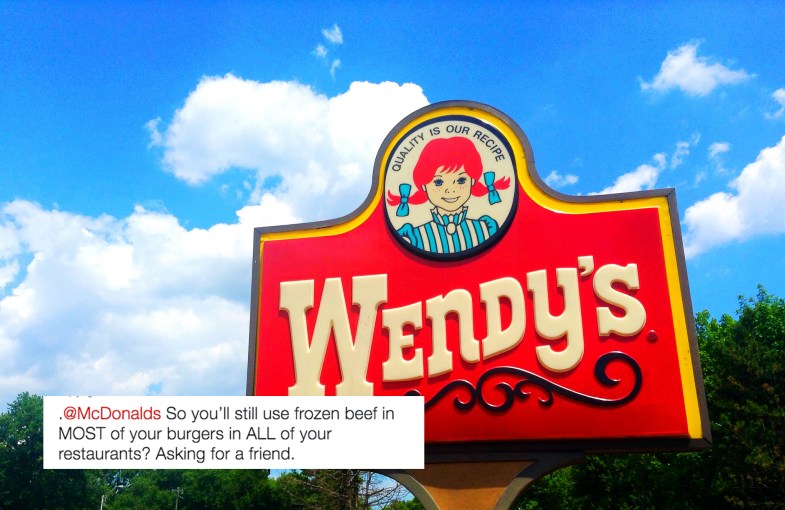 What's up with fast food restaurants upping their Twitter game these days? I mean, it's a pleasant surprise, but I can only take so many savage Twitter wars at a time.
This time, Wendy's decided to take a hit at McDonalds, who just made this announcement via Twitter.
Wendy's, of course, has made a pretty big deal out of how fresh its food is in its ad campaigns, so I guess it's not that surprising that they had something to say. I just didn't expect it to be so shady.
But why take one shot when you could take multiple?
Trust me, Wendy's KNOWS its own savagery, and no one knows quite how to handle it.
Of course, Wendy's had to swerve some of its own haters while it was at it.
And then Whataburger joined in because, you know, why not?
People were understandably impressed.
It may not be Nicki Minaj and Remy Ma, but hey, it's still pretty entertaining. I'm gonna have to take Whataburger's side on this one, though.