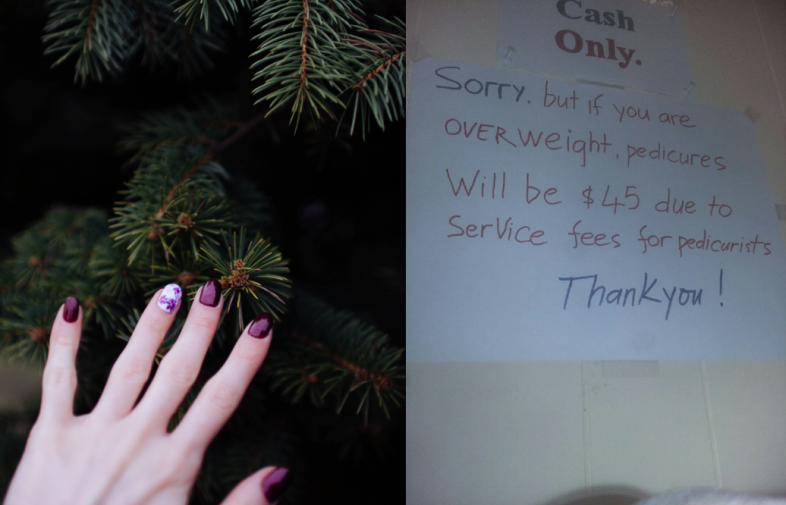 You know, for a while there, it felt like we were getting into a good place for body positivity  — people were criticizing photoshop, plus size models became more common and we were told to embrace our curves. But unfortunately, for every few steps forward, there will aways be a step back.
Deshania Ferguson called out a salon called Rose Nails in Memphis, Tennessee after she visited it to get her nails done and saw this sign hanging in the shop.
Um, excuse me? Do they not realize this is clearly discrimination?
Salon spokesman Son Nguyen told WREG News Channel 3 that the sign had never been in the shop, though he did admit that they had considered raising prices for overweight customers. He claimed they were harder to service and that they were more likely to break the chairs, which cost between $2,000 and $2,500 to fix.
Someday we'll live in a world where we aren't discriminated by body type. Someday. But until then, maybe this salon should stop blaming people for costing them too much money and just invest in better chairs in the first place.