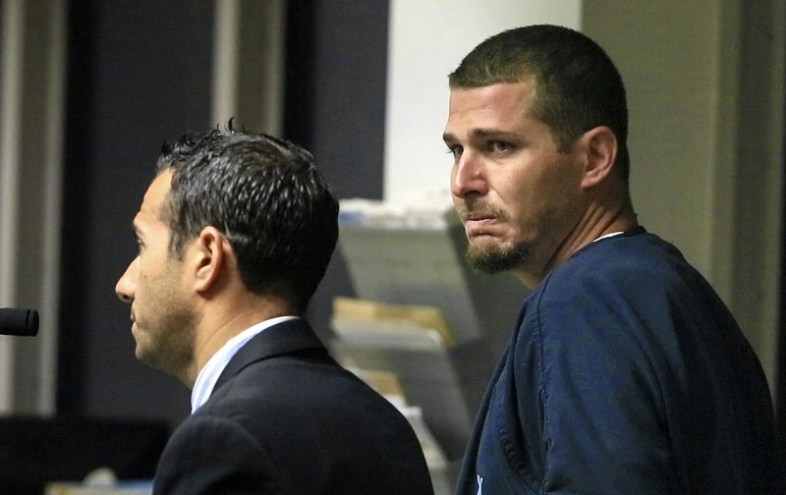 After a night of passion that turned fatal, a father-of-two has been jailed for five years for a case the judge deemed one of "the most senseless, tragic acts" she's ever heard of. The cause? Car sex.
Matthew Notebaert's life was forever changed in 2014 after a night out with his wife, Amanda. The two attended a concert in their first outing since their second child was born. The two took shots of Crown Royal from a flask Amanda snuck in through her purse, and later Notebaert got behind the wheel to take them home.
The couple reportedly pulled the car over at one point to have sex. When they got back on the road, Amanda was still sitting on Notebaert's lap. He allegedly drove 55 mph in a 30 mph zone, blowing past several warning signs and straight into a canal. Authorities believe they hit the canal so hard that the SUV went airborne for 30 feet before landing on the other side of the canal. Notebaert's blood alcohol at the time was nearly two times over the legal limit.
Some of Amanda's family members believed Notebaert was solely to blame and that he deserved his punishment; others said they knew how much Amanda loved him and that she wouldn't want him to be punished.
Notebaert told the court Amanda was his best friend.
"I miss her more than words can express," he told Judge Laura Johnson.