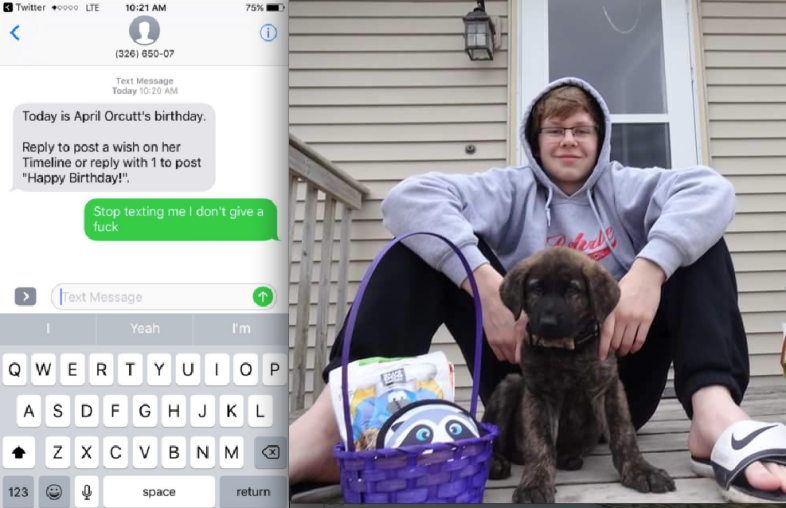 It's a pretty general consensus that spam texts are perhaps the worst invention in all of mankind. And while you might have the urge to answer to to the unwanted messages with something unsavory, you might want to make sure you know exactly what you're responding to.
That's the situation Jonathan Behrle found himself in. After getting a message from an unknown number, he replied, "Stop texting me I don't give a fuck."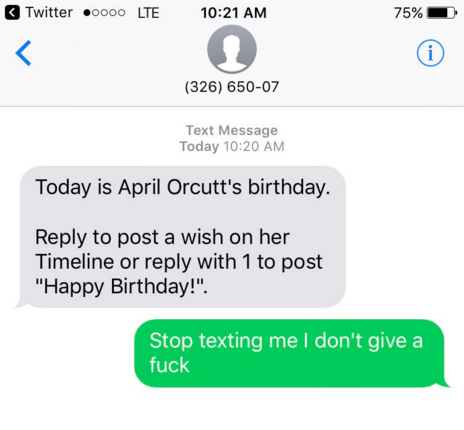 Seems like a pretty normal thing to respond if you're particularly annoyed. Unfortunately, he didn't realize that his message was going to go a little more public than he probably would've liked.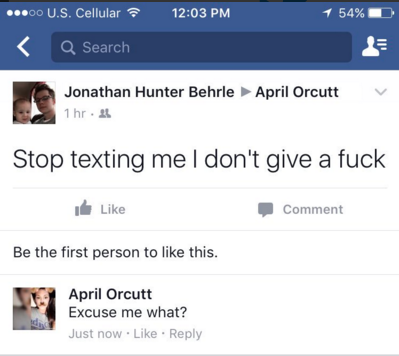 LOL.
So maybe April didn't find it very funny, but it's exactly what the rest of us needed.
So yeah, maybe don't reply to the spam message next time.