There are many things I'd do for Ryan Reynolds's attention, though I can honestly say getting his name tattooed on my butt is not one of them. But there are many people who are stronger willed than I am. At least, there's one.
Twitter-user @poolspidey (or Dustin, as we'll call him) tweeted at the Deadpool actor to let him know that if he liked his tweet, he would tattoo Reynolds's name to his butt.
No, seriously.
And guess what? Reynolds took the bait, because honestly, who wouldn't want their legacy forever inscribed on the back end of some dude?
And since Dustin is a man of his word, he wasn't about to step down from a challenge.
Let's take a closer look.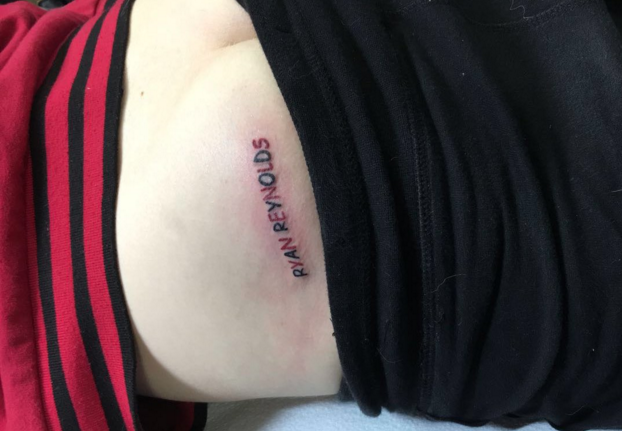 People rightfully hailed him as a hero.
Some people just honestly couldn't believe he got the tattoo in Comic Sans.
Some people just really didn't get it, tbh.
And then there's this beautiful revelation:
Dustin has #NoRegrets.
And now I'll leave you all to think about Dustin's Ryan Reynolds ass tattoo for a long, long time.