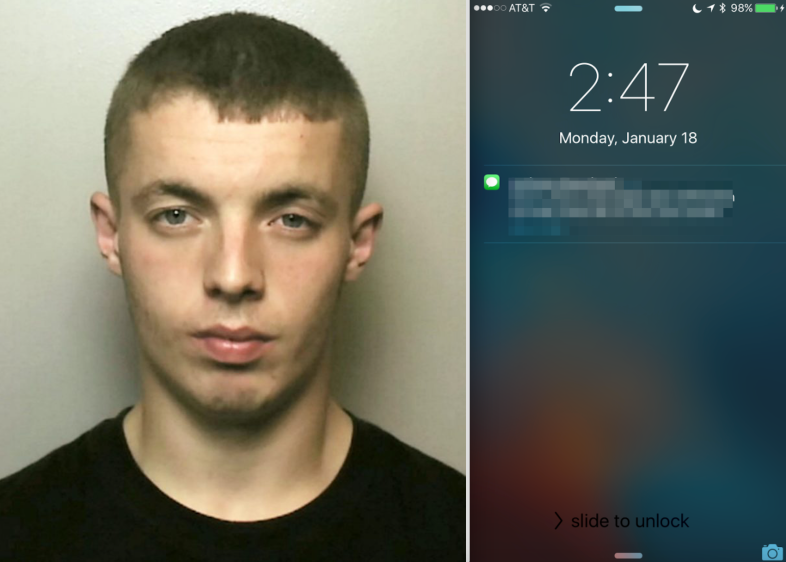 Police arrested Damian Robinson after a passion crime that nearly left his ex-girlfriend blind.
After a night out with some friends, Robinson returned with his ex-girlfriend — and the mother of his child — to her home for the night. But things took a turn for the worst when he noticed a text from another guy on her phone and went into a jealous rage, attempting to gauge her eyes out in the process.
However, that's not all Robinson did. He also punched the victim and strangled her until she lost consciousness, then struck her over the head with a bottle when she came to again.
While the victim was not blinded as she originally feared, she was left with permanent scars from the assault.
Three days later, Robinson gave himself up. His lawyer claimed he client felt remorseful for what he did, but it wasn't enough for the judge, who not only took the physical effects into account, but the psychological ones. The victim claimed she still has flashbacks and nightmares about the incident and is afraid to leave her home.
Robinson now has a restraining order and is in jail after pleading guilty to criminal damage, wounding with intent and breaching a non-molestation order.