Meeting people on dating apps always comes with its own risks. There are the awful people who use pictures from three years ago (where did your six pack go?!), the terribly sexist pick-up lines and the fact that your inbox can fill up with an amazing amount of fuckboys within mere minutes. But this man just might take the cake for one of the worst Tinder matches ever: the Dine-and-Dash Dater.
Apparently, Paul Gonzales has made a name for himself in LA, though I imagine his female victim's have much worse names for him. He's been scamming women via dating app by talking them up, taking them out to dinner and then skipping out before the check comes, leaving his date to cover the bill.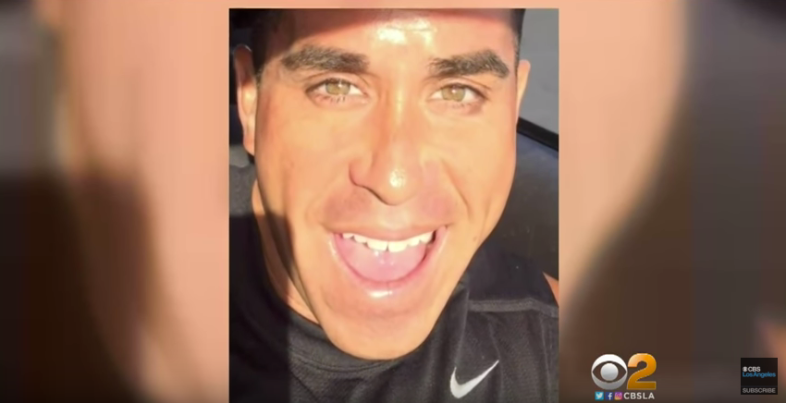 His took his newest victim to BJ's in Pasadena after they matched on Bumble. He feasted on steak, potatoes, salad, shrimp and wine  — $50 worth of food in all, and that's before tax and tip. When he'd eaten all but half his potato, he told his date he had to step out to take a call. And I'm sure you can see where this is going.
After a while, the date asked the waiter to check on Gonzales, but he came back with bleak news.
'The waiter came back and said, "He's not out there, is this a first date?" the woman told CBS Los Angeles.
Luckily, the staff at BJ's was empathetic. They covered the meal for Gonzales's spurned date, though they did ask her to pay for his wine.
Several women have come forward with similar stories about Gonzales over the past few years, though he had managed to scam some of them out of over $100.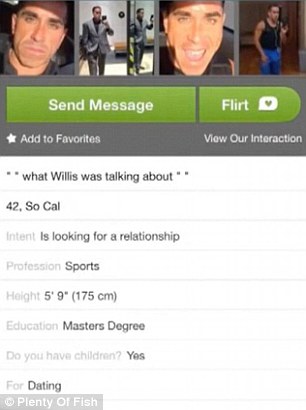 Apparently, Gonzales gets a thrill out of running out on a tab. He ran out of hair salon without paying last February after getting his hair trimmed and colored. He currently has two outstanding warrants for his arrest and has spent time in jail in the past.
So, yeah. Maybe it's about time we start doing background checks on our hookups before we actually meet up with them. Or maybe it's time for people to stop being absolutely terrible.