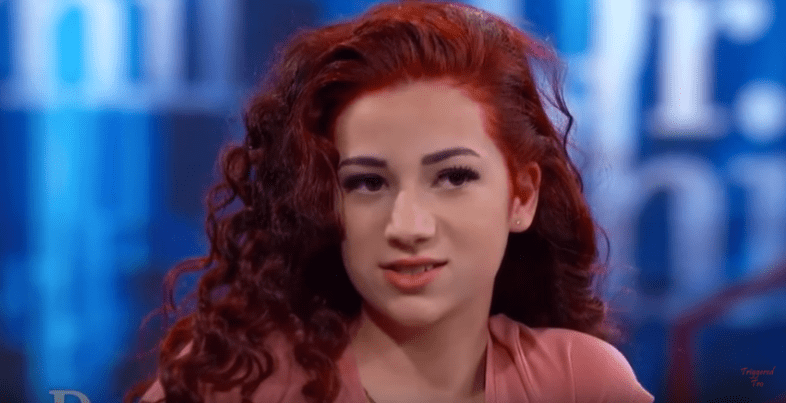 For those of you getting worried because you haven't heard much from the Cash Me Outside girl since her infamous Illuminati Instagram hacking, we've got good news for you — and for those of you who were kind of glad she disappeared after that terrible music video release, we've got bad news for you.
The soon-to-be-millionaire recently signed a contract with a major production company, meaning we'll all see her starring on the small screen soon enough.
https://www.instagram.com/p/BSIRjevAuuB/?taken-by=bhadbhabie&hl=en
I mean, we all saw it coming. We've been warned. And even though every fiber in my being hates to admit it, she's the formula for good television: she's got an attitude, she gets in physical fights on the reg (even with her own mother) and she has a burgeoning rap career that I don't really understand.
I don't know, there's just something so enticing about watching someone whose life is more of a shit show than your own. I mean, you saw her name and clicked on this article, didn't you? You're interested. I'm interested. It's just the kind of interested where I don't really care, per se, but I can't really look away, either.
So, yeah. Prepare yourselves. Even though you might not plan on watching, you probably won't be able to escape the barrage of gifs, memes and tweets surrounding all the drama. Because if Danielle Bregoli is good at anything, it's getting people talking.