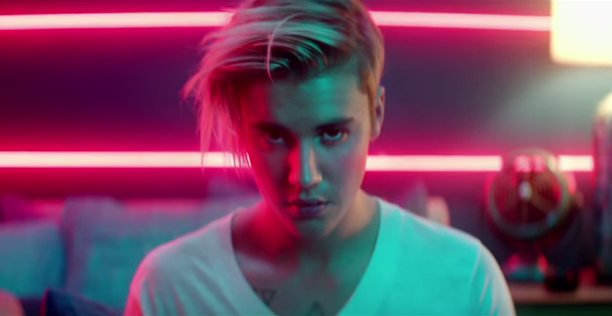 DROP EVERYTHING, BELIEBERS. Today our favorite pop idol turns 23, and if you're not celebrating, you definitely should be. Please take a moment to tweet @justinbieber, or at least listen to a few of his songs on repeat, per usual.
In honor of the "Sorry" singer, we've compiled a list of 23 little-known facts about him that will probably surprise you and make you love him just a little bit more (if that's even possible).
1. He's a Pisces.
Maybe not a little-known fact, but it's important. Start looking at your compatibility charts, everyone.
2. As a 12-year-old, he finished second in the "Stratford Idol" competition.
What were you doing when you were a sixth grader?
3. Justin taught himself to play the drums, guitar, piano and trumpet.
So, yeah, he's more than just a pretty voice.
4. Justin once kissed a poster of himself.
As we all have, I'm sure. Afterwards, he said, "Yep, I'm a great kisser."
5. He gets about 60 Twitter mentions per second.
And that's even when he doesn't tweet anything out.
6. His favorite color is purple.
Probably why he always wore that purple hoodie in his early days, which we all remember fondly.
7. Justin's favorite show is Friends.
He grew up watching it with his mother and grew to love it. Does Jennifer Aniston know?
8. He first met Usher in a parking lot.
Where else would two master musicians meet for the first time?
9. He had four Top 40 singles before he even released an album.
And he's the first solo artist to ever do it.
10. He's said he likes The Notebook.
You know, because he's perfect.
11. His favorite sandwich is tomato and mayo on Wonder Bread.
I don't know, just kind of seems like an important thing to know.
12. He loves onesies.
But really, who doesn't?
13. Not only is he good friends with Jaden Smith, but his mentor is Will Smith.
Thinking about the Biebs hanging out with the Smith family just makes my heart feel so, so full.
14. He can solve a Rubik's Cube — in less than a minute.
He can sing, he can dance, and he's obviously got a brain. Are you swooning yet?
15. He speaks French.
Just listen. Really listen.
16. He was once late to his own concert while visiting a fan in the hospital.
The 7-year-old from Salt Lake City had Leukemia, and he didn't rush while hanging out with her.
17. He's claustrophobic.
Specifically, he really, really hates elevators.
18. He's a huge Disney fan.
Proof:
just want to say LION KING is a great movie…never gets old.

— Justin Bieber (@justinbieber) October 12, 2011
19. His mother had him when she was a teenager and raised him alone.
They also have a very close relationship.
20. He sings in the shower, too.
Not his own songs, though. He claims to really love singing Alanis Morissette songs.
21. He looks up to Drake.
He thinks the fellow Canadian rapper is really cool.
22. His father, Jeremy Bieber, is a former MMA fighter.
Apparently doing cool shit is part of the family legacy.
23. Justin Timberlake almost signed Justin first.
But then Usher beat him to it, and the rest is history.
Go forth, fellow Beliebers. Spread the love and all your newfound knowledge.