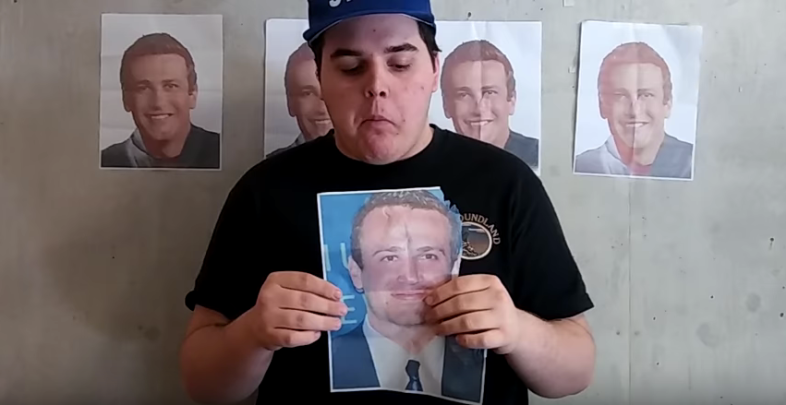 What better way to profess your undying love for a celebrity than by devouring their face? At least, that's how YouTuber Dog Shit sees it, apparently.
Dog Shit, an unnamed YouTuber, has gained attention for his new public challenge: he will eat a photo of Jason Segel every day until Jason Segel eats a photo of his face.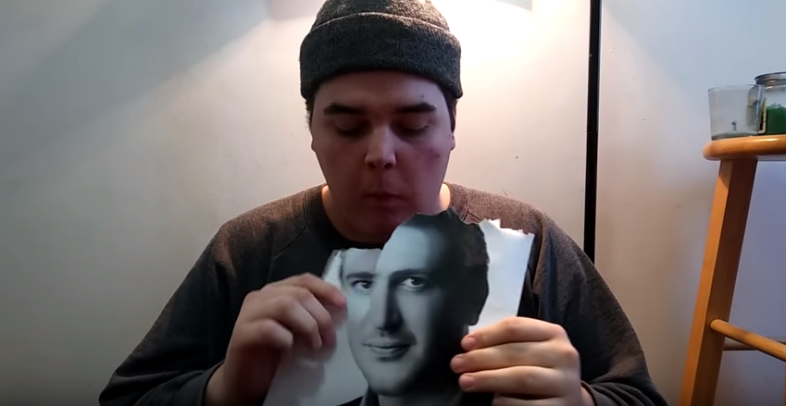 And so far, Dog Shit has done just that. His first video ended with him stuffing the last bit of the photo into his mouth, swallowing it and chugging the rest of his water. He looked into the camera and, with a small smile, addressed his hero in a much more reasonable way: "Hey, Jason."
But Dog Shit seems determined: it's been five days since he posted his first video, and he's made a new one every day since. The man has even reached out to Segel via Twitter in hopes of being saved from his photo-eating fate.
@jasonsegel I am going to eat a picture of your face everyday until you eat a picture of my face. #eatmyfacesegelhttps://t.co/huQqDlXVhx pic.twitter.com/QviHdyfjVW

— noah maloney (@truckerboy420) February 16, 2017
Are you there, Jason? It's him, Dog Shit, and he needs you more than ever.
If you need more proof that this isn't all a hoax, you can watch his first video here:
It's a bizarre challenge, to say the least. At least, I think it's a bizarre challenge. Is this something people do these days? Am I out of the celebrity-photo-eating loop? Perhaps in 2017, a year already known for its Tiny Trump memes and bizarre Grammy's alter egos, I am truly the odd one out.