In our Pinterest-driven society, pregnancy announcements are a must, though it's not always easy to find the perfect idea that hasn't already been done a thousand times. Amanda Diesen and Todd Kreig may have found a winner that fits their situation perfectly.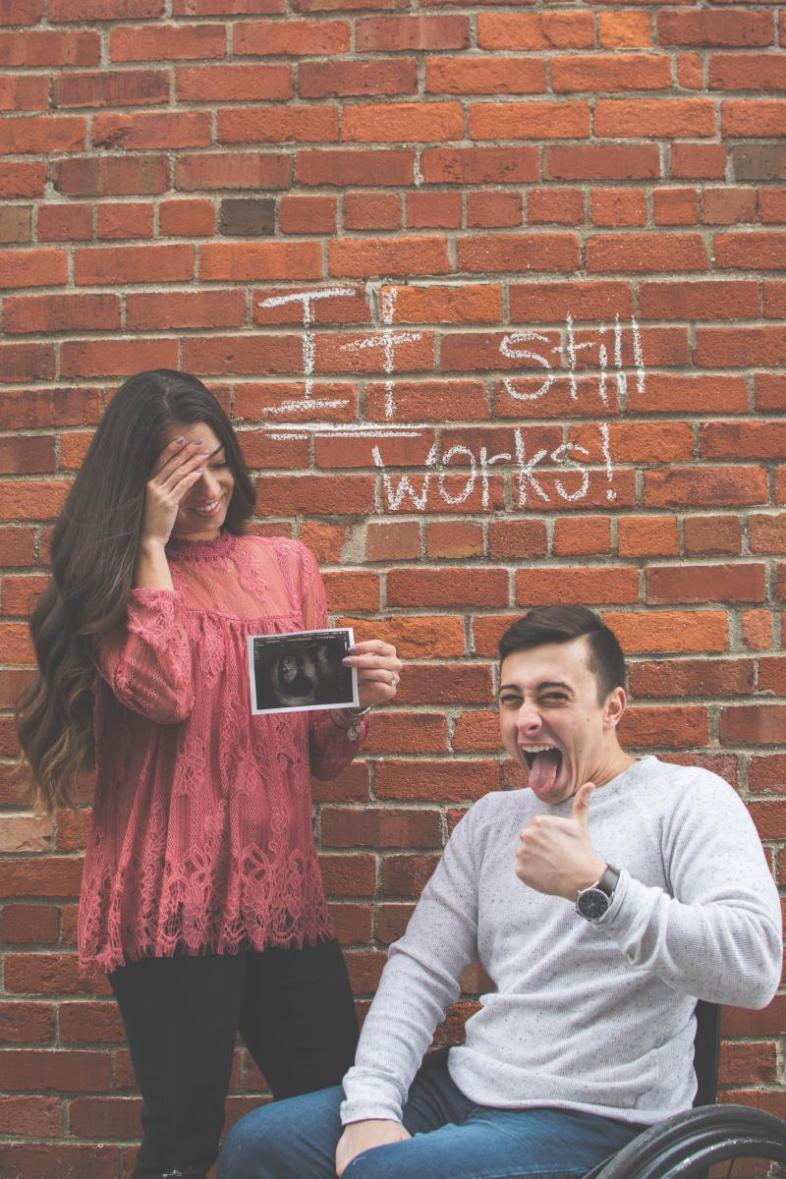 Ever since a dirt bike accident in 2014 that left him paralyzed, Kreig hasn't been able to feel anything below the chest, which made the couple doubtful they'd be able to conceive naturally. It made their pregnancy that much more exciting and inspired the idea of the photo shoot.
"It was great, we're so goofy, and we wanted something to portray our relationship," Diesen said. "I had looked a ton on Pinterest, but there aren't a lot of ideas for those in a wheelchair. I stumbled across one where a dad was holding a sign that said 'I did that,' so it gave me the idea to write, 'It still works.'"
Just in case that's not perfect enough for you, Kreig proposed during the photo shoot, cementing the fact that they're one of the internet's cutest couples. Seriously, just look at them.
Thanks, guys, for reminding us that love is real.