The Grammy's had a lot of Internet-worthy things happen this year. A very pregnant Beyoncé blessed the world with a life-changing performance. Adele Kanye West-ed herself after winning Album of the Year. CeeLo Green debuted his new alter ego, a gold-encrusted space villain called Gnarly Davidson.
You just can't make this stuff up.
People took to social media to (rightfully) roast Green about his unusual choice in outfit, but Twitter user Jesse McLaren stepped it up a notch: he photoshopped Gnarly Davidson into some of Trump's family photos.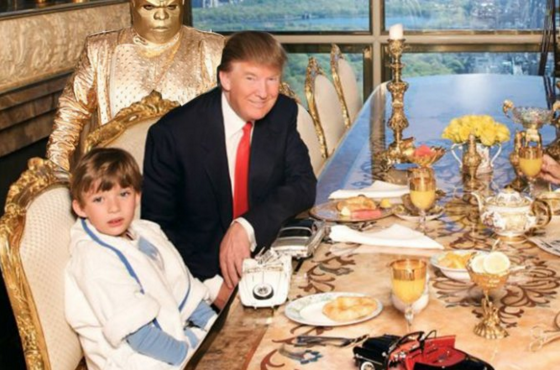 Blink and you just might miss it.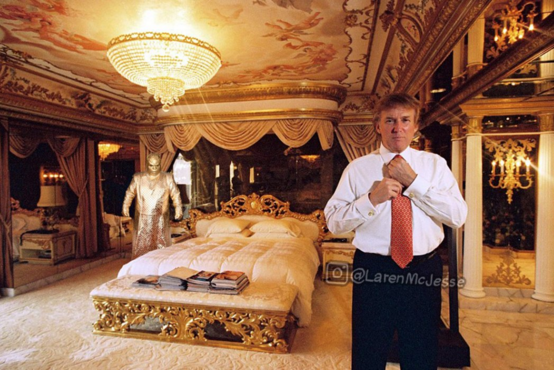 CeeLo Green literally looks like a murderous golden statue from a horror movie lurking in the background.
Am I the only one impressed with how well he complements Melania's dress?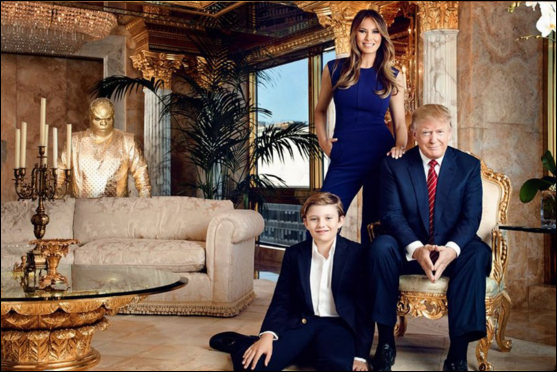 You did it, Jesse. You won the internet.
Here's the tweet that went viral:
I edited Ceelo Green into the background of pics of Trump in his apartment and holy shit 😂😂😂 pic.twitter.com/VurY7DMJ1w

— Jesse McLaren (@McJesse) February 13, 2017
I think we can all just go home now.