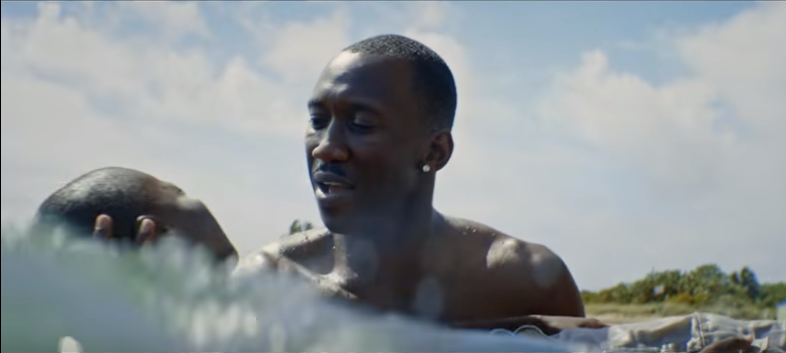 In perhaps the most shocking Oscars moment in the award show's history, Moonlight was renamed "Best Picture" after the title was mistakenly given to another Academy Award frontrunner (sorry, La La Land).
#oscarsfail BREAKING NEWS: CNN reporting that Donald Trump and Russia interfered with oscar presentation for best picture.

— FED UP!!!!!!!!🇺🇸 (@jerrypane13) February 27, 2017
There was confusion. There were jokes. There was a lot of people trying to figure out what exactly had gone wrong and who we ought to blame. As the world dissected La La Land's cast and crew reactions, no one seemed to realize the biggest shame of all: a movie about Black manhood (and with an all-Black cast at that) had just taken the biggest prize of the night, but no one really cared anymore.
But that's what we should be talking about, especially after last year's #OscarsSoWhite fiasco. This year's show celebrated diversity like it never had before, and honestly, it's kind of a Big Deal.
STILL SPEECHLESS pic.twitter.com/qe3NUDWAHM

— Barry Jenkins (@BarryJenkins) February 27, 2017
It started with Jimmy Kimmel's opening monologue, where the talk show host wasn't afraid to fire shots at Donald Trump and some of his policies. "Maybe this is not a popular thing to say, but I want to say thank you to President Trump," Kimmel said. "I mean, remember last year when it seemed like the Oscars were racist? That's gone. Thanks to him."
We may have laughed, but, well, only because we know it's true. And it only got better from there.
Mahershala Ali took home the first Oscar of the night when he won best supporting actor for his role in Moonlight, making him the first Muslim actor to ever win an Oscar. He was quickly followed up by Viola Davis, who won best supporting actress for her role in Fences and gave the most emotional speech of the night. In fact, this year was record-breaking for the Academy Awards — never before had there been so many Black Oscar winners.
Best #Oscars speech 2017. You had us all in tears… Thank you @violadavis for your incredible performance. #fencespic.twitter.com/xSO7KLhL9b

— Tasmin Lucia-Khan (@Tasmin) February 27, 2017
But the show wasn't just a win for Black actors and actresses everywhere — it was a win for people all over the globe. Kimmel and other presenters didn't shy away from talking about Trump's travel ban, immigration policy or plan to build a wall. Actors and actresses sported blue ACLU ribbons on their designer outfits. Nearly everyone was there to make a statement.
When Iranian film The Salesman won best foreign language film, director Asghar Farhadi refused to show up at all. "My absence is out of respect for the people of my country and those of the other six nations that have been disrespected by the inhumane law that bans the entry of immigrants to the U.S.," the director wrote in his acceptance letter. And when White Helmets won the best documentary short subject category, filmmaker Orlando con Einsiedel quoted the Quran: "To save one life is to save all of humanity."
"My absence is out of respect for the people of my country."

Best foreign language film winner Asghar Farhadi's #Oscars acceptance speech. pic.twitter.com/TqHBdaGQh6

— Al Jazeera English (@AJEnglish) February 27, 2017
So yeah, the La La Land "snub" was definitely the shocker of the night, but it's hardly the only thing worth talking about. Because this year, the Oscars really did make history — and hopefully it'll be making more in years to come.