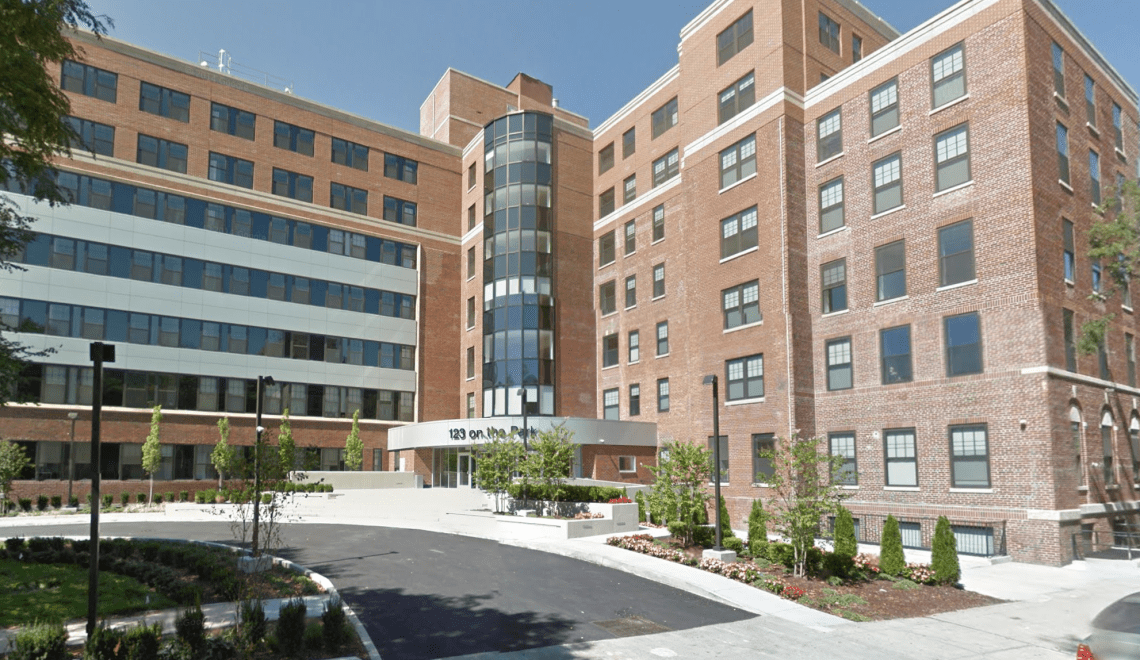 A haunted luxury building in Brooklyn? Say it isn't so!
According to The Post, doormen are leaving in droves from 123 On The Park, former hospital-turned luxury apartments aimed at unsuspecting gentrifiers. Apparently the building, located on the southeast corner of Prospect Park, "is a messed-up place to work because it's haunted."
The Post questioned the on-site superintendent, who explained, "[The doorman] said he was doing routine security walks in the basement and the back of the building, and every time he would go down there by himself, he would hear footsteps echoing around him. He told me he felt like a presence was following him."
Gothamist (among other publications) believe it to be rumors, with this negative news being used as a "bargaining chip" to lower the incredibly high rent (one-bedroom starting at $2,395, two bedrooms starting at $3,995) and for neighbors to maintain their low rent.
Ghosts or not, this is one haunt we're probably not going to be able to afford to visit.