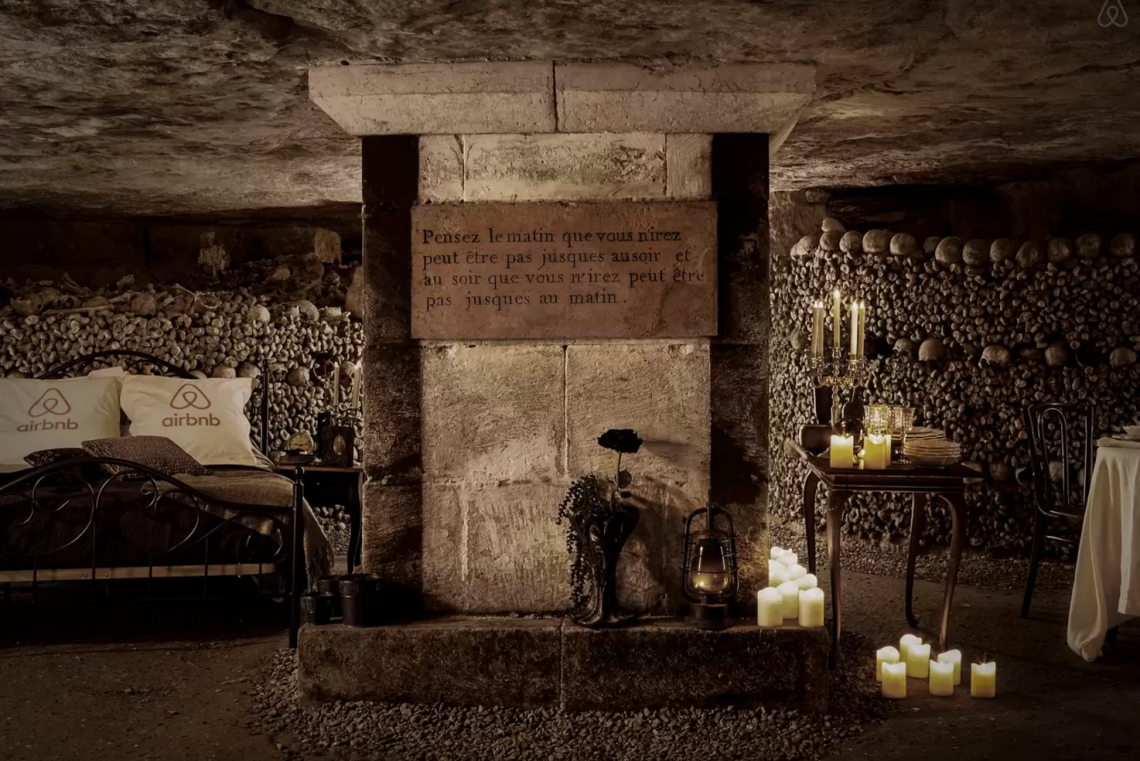 Did you know there are about six million people under the city of Paris? Okay, so they aren't "people" today, but they were at one point in history.
It looks like AirBnB is hosting a two-night stay for two people (perfect for a couple!) in one of the world's creepiest places, free of charge, as long as you win their sweepstakes.
Here is their description:
Looking for a change from the usual Halloween festivities? Escape the pint-sized pirates and mini goblins in the world's largest grave— Paris' famous catacombs, the final resting place of 6 million souls.

On Halloween night, journey to the center of the earth and learn about the hair-raising history of this mysterious subterranean labyrinth. Satisfy your thirst for adventure in the sprawling network of skulls and bones. Next, savor a dazzling culinary experience while enjoying a private concert in the most incredible acoustics under the earth.

Before bedtime, a storyteller will have you spellbound with fascinating tales from the catacombs, guaranteed to produce nightmares. Finally, enjoy dawn with the dead, as you become the only living person ever to wake up in the Paris catacombs.

For an unforgettable Halloween, tell the host before midnight October 20th why you think you're brave enough to sleep in the catacombs.

The prize is open to couples and friends, 2 people maximum.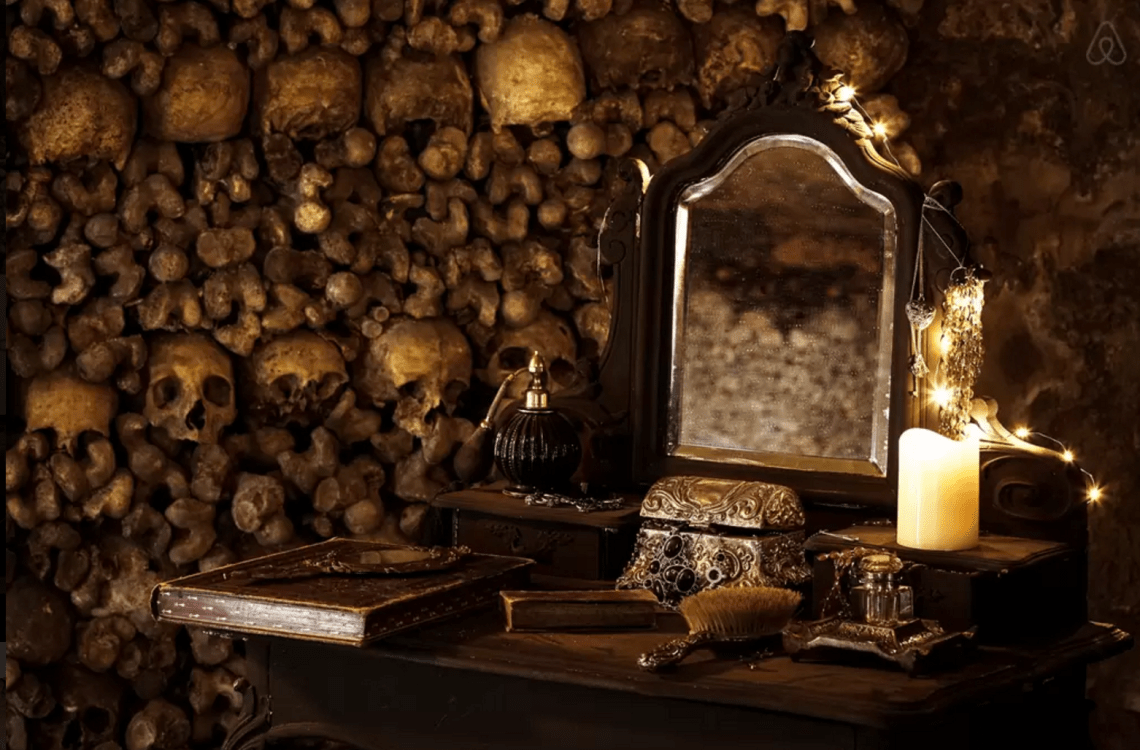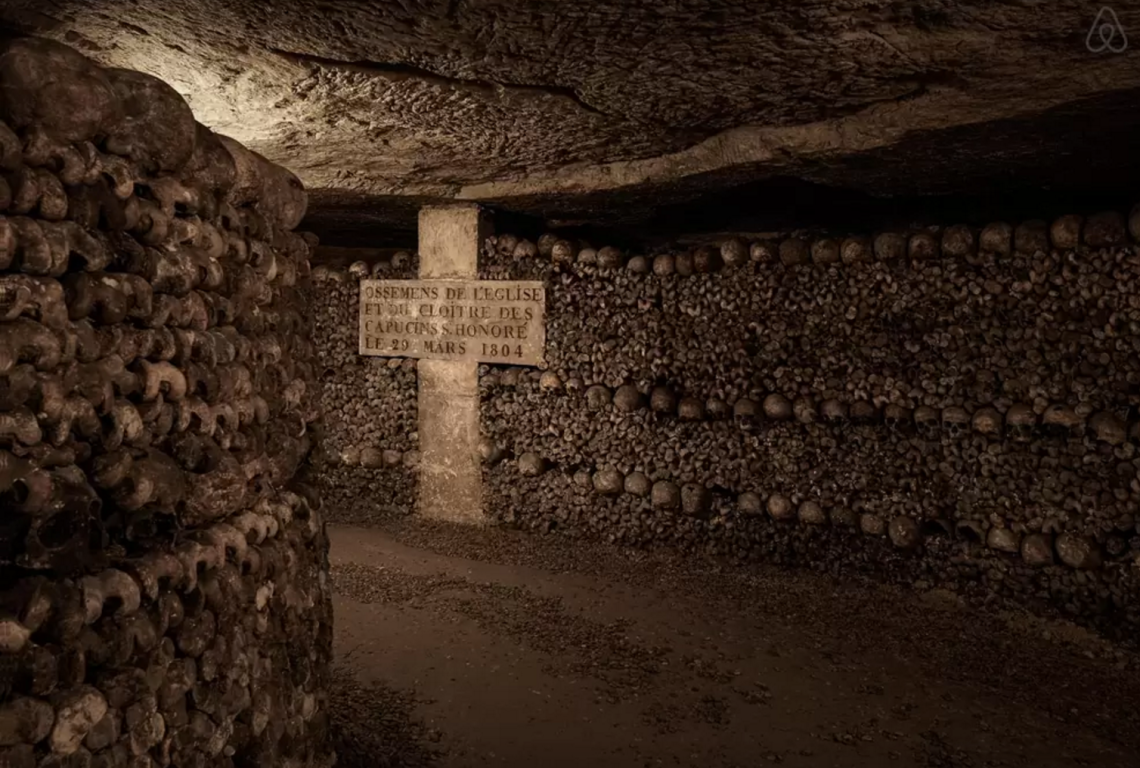 The room comes with a bed! And a dinner! Imagine that — you get to eat, sleep, and best of all, wake up, in a place where the dead comes to rest. All six million of them.
Here's how you enter: write a 100-word long explanation of why you're the bravest soul — send that in before October 20 and send it in here.
There aren't any bathrooms, so don't go pissing on your most hated author's grave.