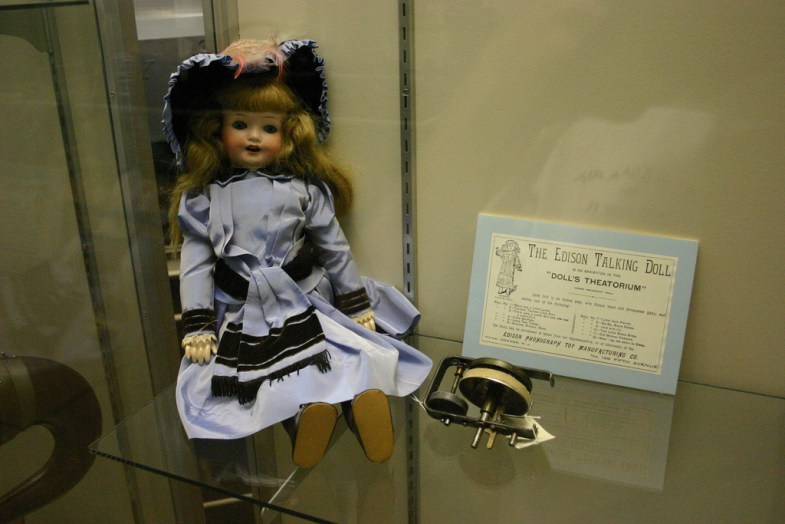 Thomas Edison manufactured these dolls in 1890, but quickly shuttered production in just six weeks due to low sales (and honestly, I don't blame the public for purchasing them). According to the New York Times, children found these dolls to be difficult to operate and scary, to boot.
Young girls were hired to recite nursery rhymes and their voices were recorded onto a steel phonograph.
Here are some of the recordings released for your listening pleasure. Don't say I didn't warn you.

[soundcloud url="https://api.soundcloud.com/playlists/104773496″ params="auto_play=false&hide_related=false&show_comments=true&show_user=true&show_reposts=false&visual=true" width="100%" height="450″ iframe="true" /]