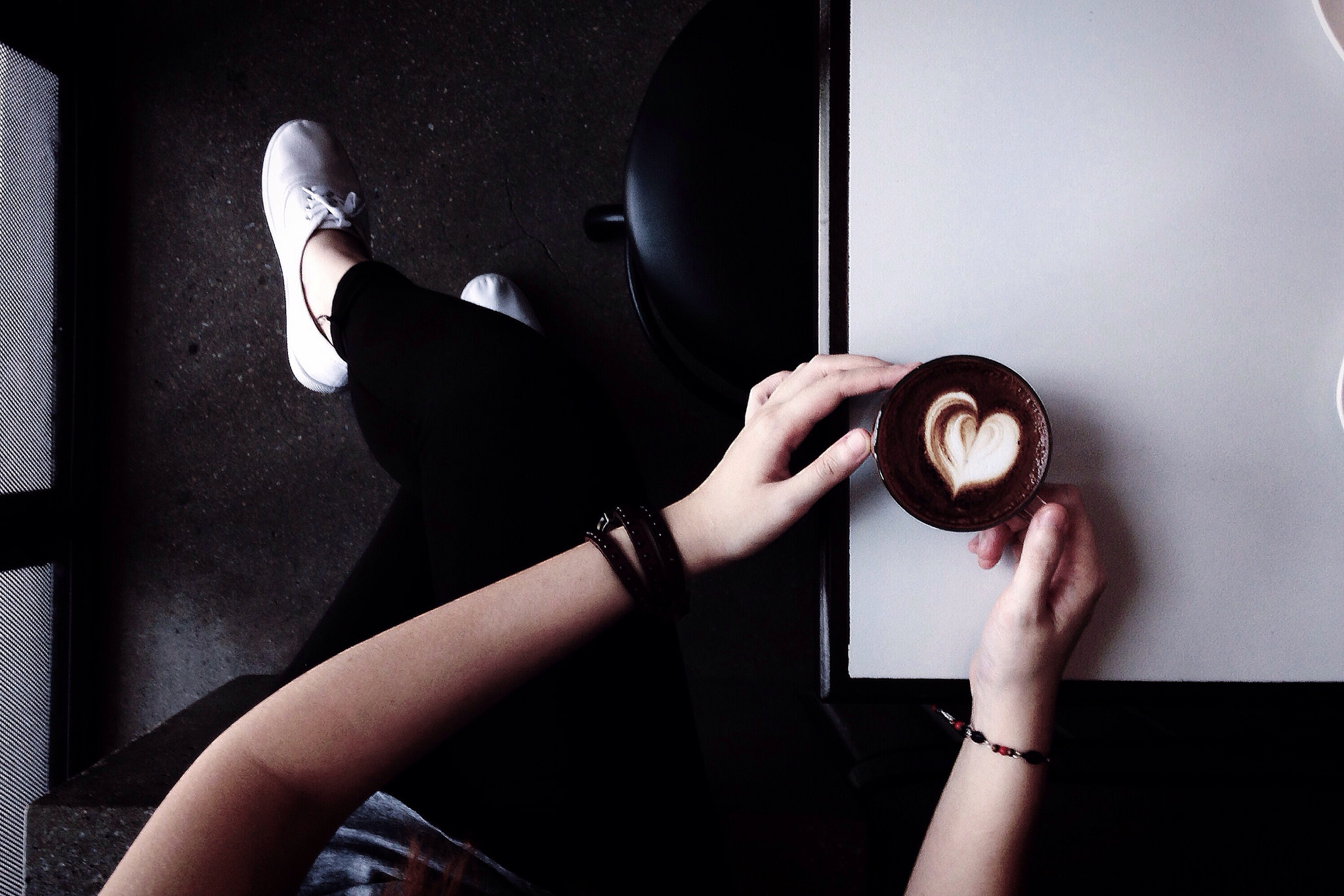 When my alarm begins to shriek each morning my hand always reaches out to mute the deafening tone of a new day. I lay in bed amongst the pillows, I fight that halfway state between my dreams and my reality. As my subconscious loses, I come to understand that I must get up out of bed. It's a new day, and there is work to be done. But yet, I feel the soft material of my sheets, and the heavenly sensation of my warm feet wrapped in my blankets. I roll over into a perfect cocoon. I am safe and warm inside this bed. Just five more minutes, I beg. I swear, I'll get up then. Yet, the alarm soon begins its piercing call, when I remember that there is life beyond this bed, and it takes the form of a small black coffee bean.
There are few aspects of life that are as sweet or mouthwatering as a cup of coffee. It does not matter if it is morning, noon or night, the perfume of this heavenly drink has encouraged mere mortals to move mountains, to perform miracles, and to be the change the world so desperately needs.
Each morning, I look forward to this holy ritual, where the world melts around me as the caffeine hits my lips. It breathes life into my lungs, and makes my heart pump blood through my arteries. The sweet aroma brings me to exotic regions far from my morning grind.
Who would have thought that water percolated through ground beans would have the power to change a bad day into a great day? There most certainly are few commodities in this world that are as good as a full coffee mug in hand. While some may prefer it black and bitter, (I certainly won't hold it against them) I love the way coffee looks when cream and sugar are added to my cup. These three items swirl together perfectly to create a concoction of pure bliss, a perk of ecstasy.
I most certainly will not say no to coffee in any form – latte, cappuccino, straight up, or on the rocks. It does not matter; give me one of each. I am not above waiting in a meandering line in pursuit of the perfect drink. My barista understands me. He comprehends the crazed expression people have when they do not have their daily dose of caffeine. He knows the delicate balance that is one espresso shot or two, skim or whole milk. He provides sustenance to the masses in the perfectly portioned sizes of tall, grande, or venti.
As my name is called out from behind the counter, I push through the hustle and bustle of the morning rush to pick up my latte from the coffee bar. My cup always fits in my hand so perfectly. I love to inhale the sweet steam that rises from the top as I experience the thin layer of foam that is so gentle, and so precisely conceived. The first sip is like a breath of fresh air, an awakening of my soul. The taste lingers on my tongue just right, as I savor every moment of this divine experience.
I will never understand those who pretend they do not like coffee. That their existence is not defined by the greatness that is a good cup of joe. Some may look at me with confusion in their eyes, and judgment on their face. How could I possibly need what is in my hand to survive? It's addiction they say, it's unhealthy. However, let me counter. There are worse problems to have, and there certainly are millions of ways to die. So, let me have these moments of euphoric happiness. For infinite possibilities begin the moment the cup touches my lips, and it all starts with one single sip.