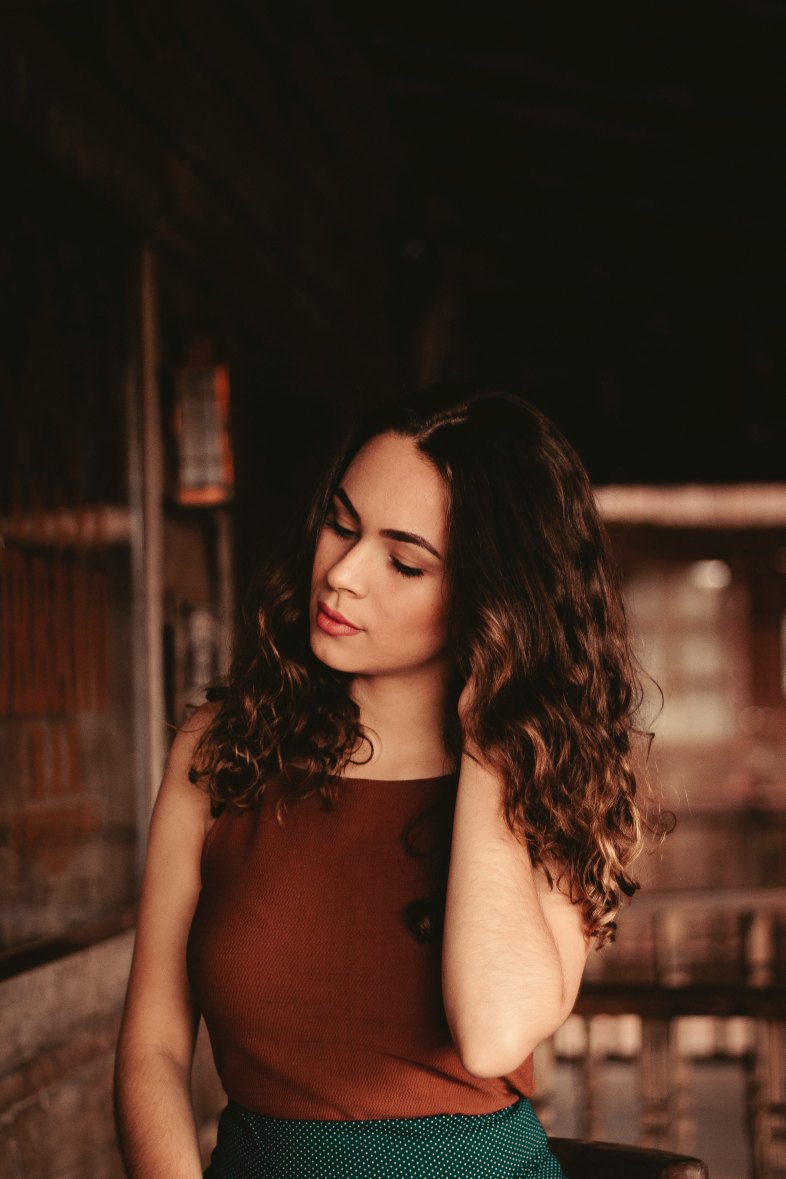 Before her eyes even open, you're already on her mind. She hates that about herself, too. She knows that she needs to be thinking about more important things such as her job, her responsibilities and her future. But, there you are.
When she picks out her clothes for the day, she takes into account if there's a chance she will get to see you. That will decide if she picks the blouse rather than her her old baggy T-shirt. Even though that blouse is the most uncomfortable article of clothing on the planet, she'll power through.
When she gets in the car, the first song that floats through her speakers, will make her somehow think of you. She'll smile to herself and start to sing along. She is a terrible singer, but that doesn't bother her because only she can hear it. Other drivers will look at her as if she just escaped from a psych ward, but that won't phase her.
Periodically, she will check her phone to see if she has a message from you. Every time it buzzes, her heart skips a beat because it just might be you. And every time it's not, a microscopic piece of her heart is chipped away.
On her lunch break, she wonders what you're doing, or if you're thinking about her too. She'll tell herself that you are incredibly busy and don't have a second to be on your phone. However, there's a tiny voice in the back of her mind saying, if he wanted to talk to you, he would make time.
As the work day comes closer to an end, she will be contemplating if she should call you. She wonders how your day went, and she would love to hear all about the boring parts because at least, in that moment, she could hear your voice. In that moment, your attention is on her.
Likely, she won't call you because she doesn't want to give off the impression that she is clingy, or obsessive. Instead, she'll call her best friend and tell her all about how she can't stop thinking about you. Her friend will tell her that you're not worth it and that she should find someone who wants to make time for her. She will explain to her how she deserves to be with,  someone who will cherish her attention, and cherish her time— someone who will make her a priority. It will start to make sense to her. She will listen, because her best friend is right and only has her best interest at heart.
She'll make herself dinner, pour a glass of red wine and watch her favorite show. She'll play with her dog, do laundry or anything else she can think of to distract herself from the thought of you. She will tell herself that it's time to move on, and she will convince herself that there is someone else out there better for her— better than you.
She will lie in bed and finally succeed at turning off her brain. She will start to doze off— when her phone makes that forsaken "buzz" sound. Despite every attempt to ignore it, her muscles jolt towards her phone.
It's you.
And tomorrow, it will all begin again.