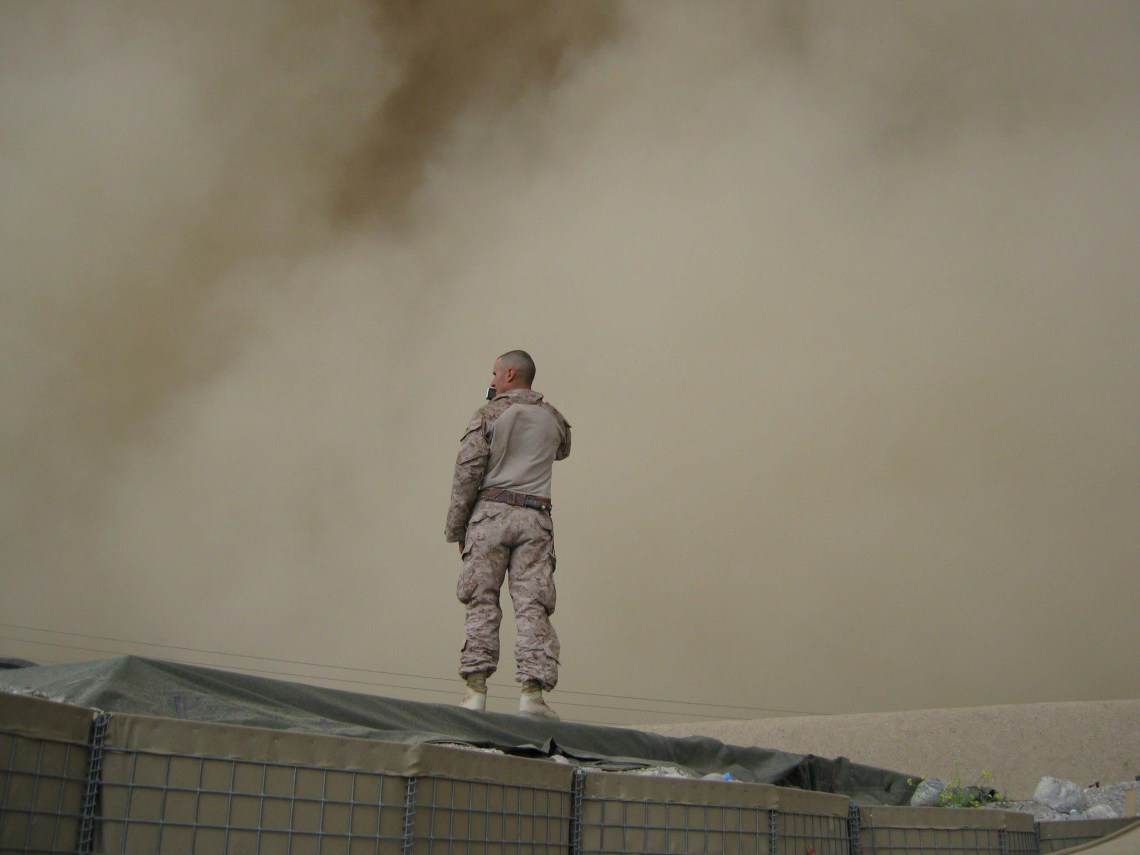 Four years ago if you told me how my relationship would turn out, I would probably laugh in your face and say "There's no way I would get through that." I was young in a new, exciting, and growing relationship. It was a simple kind of first love for me. I was so cautious in the beginning and then boom, I really fell hard for this guy. I never felt this way before about anyone, literally. Fast forward and here I am, alone. It's not what you think though.
My boyfriend had talked briefly about the military very early in our relationship. I didn't sweat it, nor did I worry about it. That was until we graduated high school and had to start to grow up…finding our paths in life. We both started school and about a year after high school, our priorities were so different. I was succeeding in school and in my apprenticeship. I made friends. I kept busy with long and late night kitchen classes. It was rough at times, but it was so rewarding for me as well. I saw him about a couple times a week. It wasn't ideal for me but it had to do. I noticed so many changes in his attitude towards school and even our relationship. He was distancing himself, skipping class, or not doing much but just working at his part-time deli job. I could tell he wasn't happy with himself. One day in October, he sat me down and just told me. "I'm joining the military; I want to serve my country." My heart sank and I was pretty upset but at the same time, I wanted him to be happy. He hired a tutor for ASVAB so he could score higher for what he wanted to do in the Army and in the spring, he was gone just like that.
Our relationship is no picnic. It consists of so many ups and downs. I don't get to text my boyfriend all day, every day. I don't get to see him after work or on the weekends when I have off. My boyfriend lives across the country from me. My relationship is far from the normal. It may be hard, but it's damn strong. This whole process of boot camp, airborne school, training cycles, deployments, and now ranger school is so achieving for him in many ways. I couldn't be any prouder of him. It is also the hardest times of our relationship because it tests us both to remain mentally and physically strong for each other through his military career.
Two years into his military life, we have been through a lot. More than the average 22 and 23-year-old should probably go through. I have my good days and I have my bad days. I go crazy at night, just thinking about him and how he's doing. I worry about him and I worry about even myself. It has taken a toll on my mental health including my eating habits, sleep, and basic happiness. I get down a lot because I think about wanting to grow up and mature into an adult with my best friend beside me. I feel selfish at times for wanting him home with me and sometimes I even get angry with him. It's a rollercoaster for me. It is for him too. Our relationship has been based on phone calls, packages, letters, or Facetime. One thing I can say is that when we see each other about three times a year, our time spent together consists of the best moments. I'll always cherish the memories we make when we get to see each other.
All of the obstacles we go through make our relationship so much stronger and worth waiting for. I can't wait for the day I get to wake up next to him every single morning. I can't wait to grow old with him and show our grandchildren all of the love letters we have sent to each other during his time in the Army. I'm truly looking forward to the day I am reunited with the love of my life again for good. I can't wait to have my man back safe and sound in my arms. Until then, I'm going to remain strong as much as I can, pray hard, and hope for the best. I'll have my good days and I'll have my bad days still. But, I know in the end our love story is going to be one in the books for sure.
Behind every military man, there's a woman holding the fort down. Cheers to those tough-ass women out there.