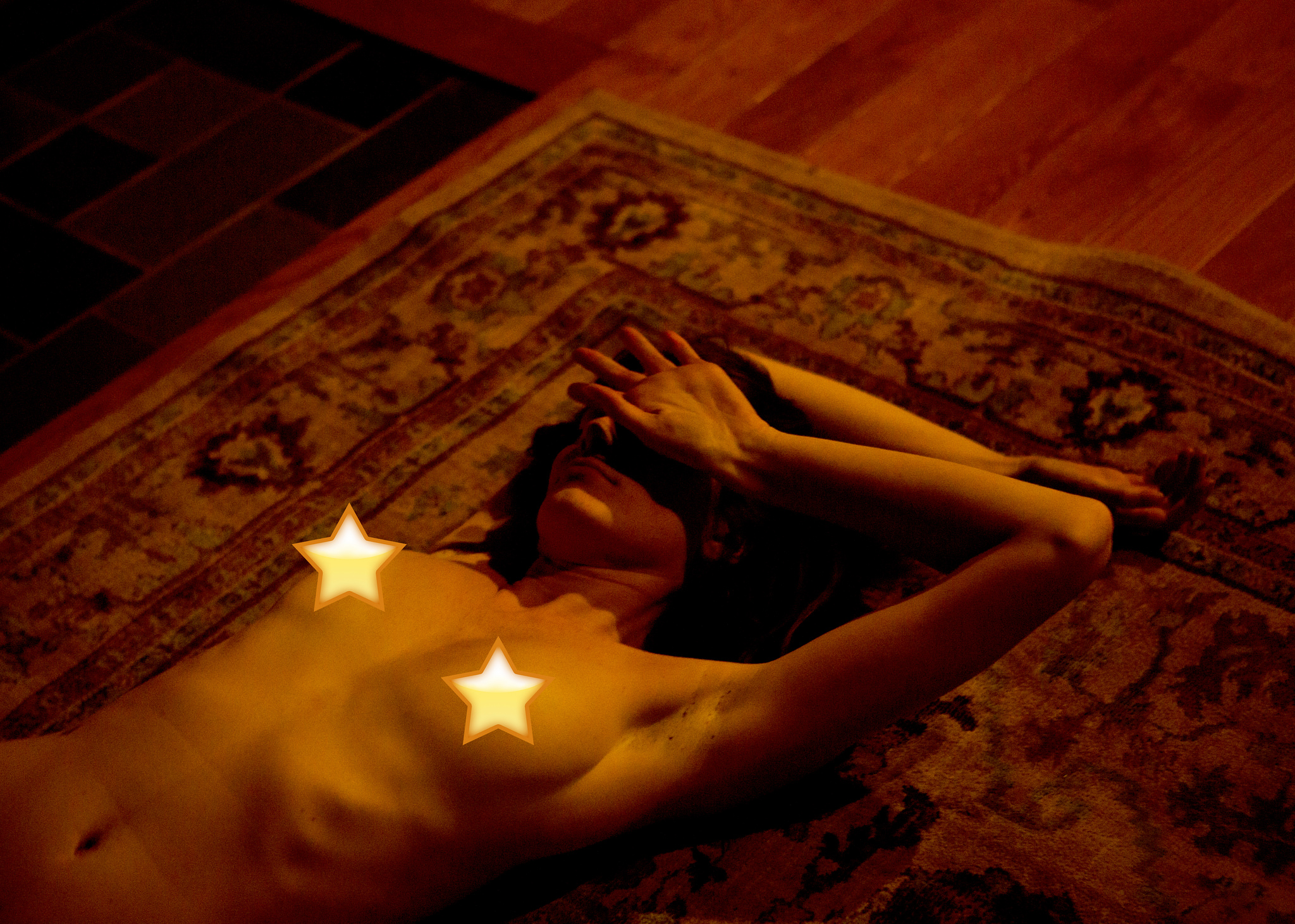 1. Be very careful when sitting
One thing nobody mentioned so far is make sure you position yourself on him so that he is comfortable. Some bloke's equipment may not be very flexible. Sitting on it wrong, with a forced awkward angle, while pressing down with your full body weight will end up with lot strain and pain. This is especially true if it's long. Find his natural angle and tilt your pelvis to match his. Everybody is different, so you'd have to suss it out.

And if you do ride a bit more enthusiastically, make sure it won't slip out, as that could lead to painful injuries in the worst case scenario.
2. Motion of the ocean
Lying flat on top of me, close hugging, lots of kissing / eye-contact / resting cheek to cheek, moving slowly and gently, making sure not to let me slip out. A rolling, steady rhythm – motion of the ocean, not duracell bunny pantomime.
3. "Lean down a little"
When you're on top, you have to do all the work of insertion to make it go smoothly. After that, just do what makes you feel good so long as you're not hurting your partner. We love it when our lovers get off on us.

Also, lean down a bit so your tits are in his face. That's double plus good for me, and he may like it too.
4. Eye-contact is key
I want to stare at them/you/her while the action is going on. For some reason, the vast majority of the time, having her on top doesn't do much for me. I need the mental stimulation to actually make it work. having a little cheek-to-tit contact doesn't do that.
5. Take care of the guy, but also take care of you
Up and down feels better for me.

But grinding back and forth will feel better for you.
6. Keep his dick inside you
You know how when I'm fucking you my dick goes in, then it almost comes out, then it goes in, over and over and over again? DO. THAT. 90% of the girls who have ridden me just plop on top and gyrate a bit until I start to get soft and have to ask for a different position.

So, fuck yourself. Just with my penis.
7. It's in the hips and tits
It's all in the hips. I like the motion when a girl will move up and down on my dick while fondling my balls. It's the tits.
8. Make the full "in and out" motion
I want to answer "Enthusiastically!", but then I remember this one girl…

Just make sure you're getting a good in-and-out motion. Don't just wiggle around, expending a ton of energy without actually affecting his penis. Even a grindy, high friction, sort of sideways in-and-out motion can feel amazing; it doesn't have to be precise.
9. Don't just grind — bounce on him
I guess for me, the thing I like most is when she's bouncing up and down, rather than grinding. For me, though, more than how it physically feels, it's just hot to see and think "This girl is bouncing up and down on me." The mental aspect of a girl riding me is a huge part of the appeal.
10. Relax and enjoy it!
Honestly, when she's on top I want her to do what feels best for her. I want her to relax and enjoy it. If you're not used to being on top (and I'm assuming he knows this) then take your time, try a few different angles, positions, and motions, figure out what hits you in all the right places. If he's the vocal sort, then listen for the moaning, if not, then you'll have to communicate with him on what, explicitly, worked for him and what worked for you.

Also, it's not always bad to be a bit selfish in bed. It's ok to chase your own orgasm and then come back to his (provided you come back and work on your partner's).
11. Take control!
A girl being on top is more visually arousing for me than it feeling good. I like it cuz I can last longer and my gf can cum really easily. But take control, and its gonna be a work out so be prepared.
12. Be confident (also grinding can be good)
Ask your man, be confident and just have fun. New positions are great and It's only awkward if you don't both communicate what you do and don't like. Try all variations on top. Some you'll like more than others. His size, your size, all these factor in. Nothing is sexier than learning how and what to do and the next time you go at it will be better with more experience.

Personally I love the grinding on top, if she's in control and doesn't give me time to mentally prepare for the long game I'll come very fast. Something about not controlling the tempo, the deep wet, grinding, warmth combined with me just focusing on her sexy body just does it for me.
13. Up-and-down, please!
Up-and-down is important for him to come, most likely, but he's happy to be there for whatever while you work on getting off, as long as you don't leave him too far behind. However, too much altitude on the up-stroke means that he can slip out and then you come down hard on his penis at a bad angle. If he's close to slipping out of you, calm it down, sister. You don't want to be donkey-punched by his penis, and he really doesn't want a leg or buttcheek crushing his penis end-on.

You'll also have to moderate for your endurance, ability to sustain a position, your motion, and support your own weight. If you need to knock it off or take a breather, slow down, make eye contact, touch hands, and, well, interact (sorry, not a great word for sexy times, but it covers what I'm talking about) with him.
14. Teamwork makes the sex work
I really enjoyed her being cowgirl on me. we would wait till we were sweaty from other sex till we did this so that she easily slid back and forth on top, I pushed and pulled her hips and she and I got a good rhythm going and that was always a lot of fun… remember teamwork is the key, if something isnt working talk about it so that you can fix it for next time.