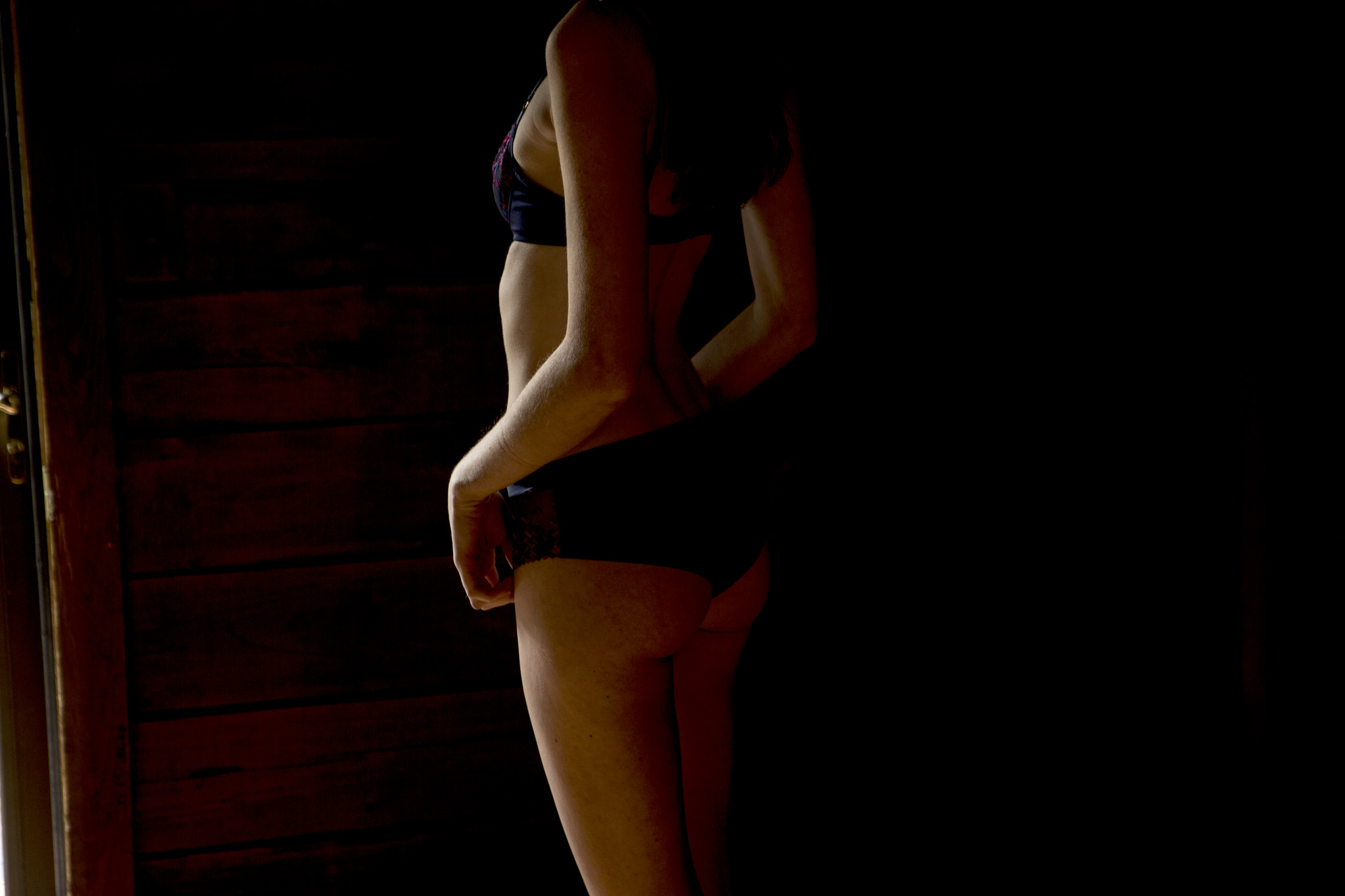 It was an attempt to feel desirable. A rather unsuccessful attempt that hasn't been repeated for years.
Exhibitionist kink <3

Plus nice comments are a huge boost to self esteem
It's thrilling to know that I can be desired and lusted after while maintaining a professional image day to day
I don't post full-on nudes, but eh whatever.

The messages that show up in my inbox range from hilarious to kind of hot. I win either way, except when I forget that yeah, dudes like to send you dick pics (and/or jerkoff videos) with no warning, and sometimes I click on a link without thinking. Oops. Either way, it's entertaining.

And I don't have an SO, so.. I don't really have anyone to show off for – and certainly not in a controlled environment; I love going dancing at clubs and EDM shows, but I inevitably get some guy grinding on me, trying to feel me up, etc. and that really just is not my jam.
For praise and approval. The attention gives the feeling of being desired and attractive. Increasing self confidence.
I'm bipolar and I did it once when I was manic (on a throwaway, so don't look for it in my history, it's not there), sometimes I get exhibitionist when I'm manic and hypersexual.
Why not? I have self esteem issues thanks to an SO that is less than complimentary and I thrive on that shit. Anonymous Internet horny peeps give me that boost and no harm done :)
I want to feel in control of the sexual attention I receive.
Having my ass complimented is always nice
I take nudes because it's fun, and the exhibitionist in me loves knowing that so many people can see them.
I prefer posting naughty videos. They make me feel sooo sexy. I hope people don't think my tits are too big…
For the ego boost. Sometimes it's nice to feel wanted by strangers.
I like the attention and complements. Great confidence booster and it's fun
Mostly because why not. I don't care about people seeing me so why not. They enjoy it, I enjoy it, and i use an anonymous account so my friends don't find it.
I post nudes somewhere else not here XD but the pretty much just wanting attention/ approval mixed with boredom. Also sometimes get horny.
I originally did it to get back at my ex, I know he follows me so it was revenge for him to see so many dudes would want me (it worked got some angry texts from him about it lol)